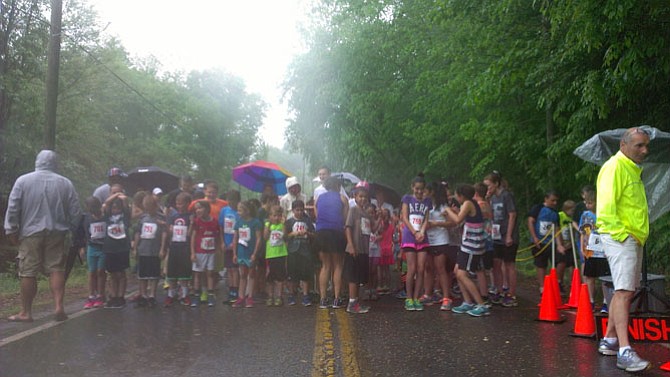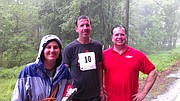 Late spring showers went from light to heavy as runners lined up to begin the annual Clifton Caboose Twilight Run on Saturday, May 16. Undeterred by the rain, competitors in the one-mile run-walk race took off around 6 p.m., followed shortly thereafter by five-kilometer runners.
The courses began just outside the downtown area of historic Clifton and finished at the town's iconic red barn off Main Street.
Now it its 18th year, the event is a fundraiser for preserving Clifton, organized by the Clifton Betterment Association.
"Clifton's Caboose Run is a great way for the entire family to have fun while getting some exercise," said Michelle Stein, Clifton Betterment Association president.
According to Lynne Strang, a Clifton resident and member of the run planning group, around 350 runners were registered this year. Though final figures are still being determined, she expects the run will have raised between $6,000 and $8,000.