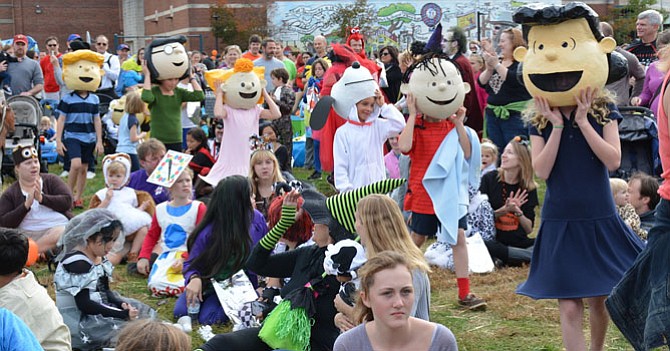 More than 8000 residents participated in the 18th annual Del Ray Halloween Parade on Sunday afternoon, Oct. 25. This year set a record for stroller and best pet costume entries.
Mount Vernon Community School fifth grader Carlos Juarez was selected as the Grand Marshal. Winners of the Best Decorated House Awards were: Best Overall - 307 Clifford Street; Scariest -26 Forrest Street; Friendliest - 123 West Monroe Avenue; and Most crafty & creative - 214 Mount Ida.
The Best Decorated Business Award went to The Dog Store at 2301 Mt. Vernon Ave. In the Best Pet Costume category, Superheroes/Avengers received the Vola Lawson Best in Show Award. The Creative winner was a tie between Best Dog Gone Sheriff in Del Ray and the Cowardly Lion. The Team winner was Dingle & Jingle. Stroller winners included: Peanuts & Gang - Best Overall; Star Wars Space Ships - Best Group; Pasture with Little Sheep - Less is More; Lobster Roll – Humorous; and Star Wars Cantina Scene – Creative. Mars Rodeo performed on stage at the Mount Vernon Community School field following the parade.