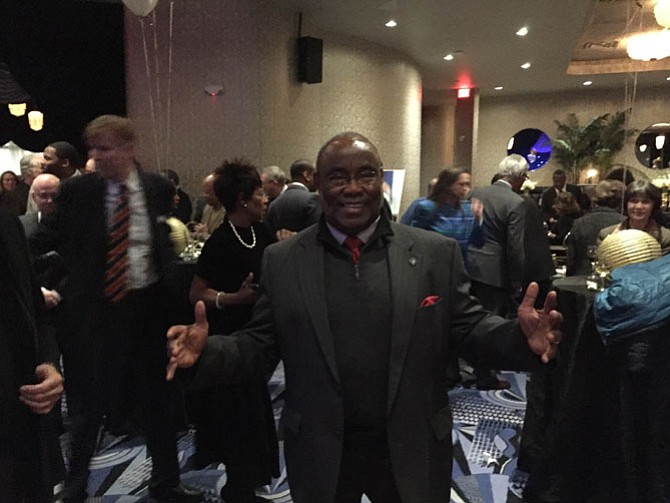 Over the last 12 years in office, Mayor William Euille has won a fair share of friends, and they nearly all showed up to the Mayor's Legacy Reception at the Carlyle Club on Nov. 23. In the 2015 Mayoral race, Euille lost the Democratic primary, and ultimately the general election, to Vice Mayor Allison Silberberg. At the Mayor's Legacy Reception, friends and supporters reminisced over the Euille-era of Alexandria.
Lavern Chatman, president and CEO of the Northern Virginia Urban League, praised Euille for leaving Alexandria a better place than he had found it. Like many others that night, Chatman encouraged Euille to continue his work in Alexandria.
"There are things our children's children will talk about regarding Bill [Euille]," said Chatman. "And the best is yet to come."
Chatman teased 8th District U.S. Rep. Don Beyer, who spoke after her, that his seat wasn't safe.
"I didn't realize this was a campaign kickoff," Beyer responded. "There is much good left to come."
Beyer, referring to his failed 1997 campaign for governor, said that he was no stranger to involuntary political retirements, but urged Euille not to wait 17 years before running for office again, as Beyer had.
When Euille stepped up to the podium, there was a cheer from the audience, to which the mayor fired back jokingly, "Where were you all when I needed you a few weeks ago?"
Euille said his immediate plans after his time in office has ended is to continue to advocate for the youth and aging populations in the city, and to continue to fight for affordable housing.
"I don't want this city to lose it's diversity and character," said Euille. "That's what keeps me up at nights."
But from his comments, it would seem the friends who expressed concerns about Euille fading into obscurity post-election have little to worry about.
"There's so much work to be done," said Euille. "I'm not tired. I'm not done."