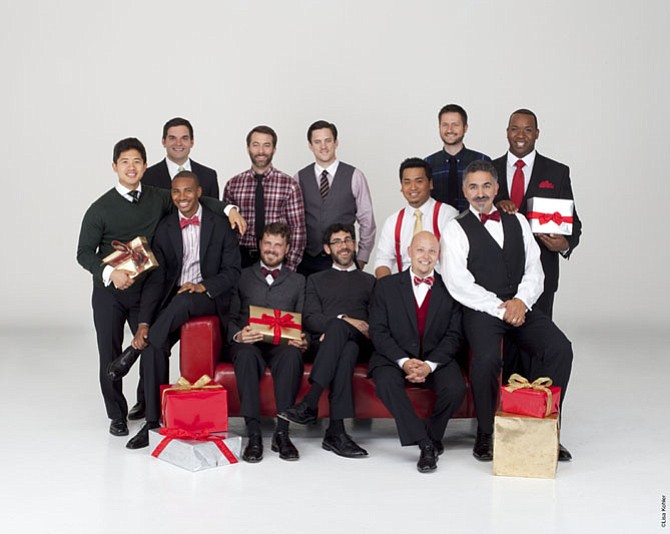 Saturday/Nov. 28
Donuts with Santa. 11 a.m.-12:15 p.m. W-16, Vulcan Gallery, Workhouse Arts Center, 9518 Workhouse Way, Lorton. Santa is returning for a wonderful family event just in time for the holidays. Join Santa and his helpers for a special experience at Donuts With Santa. Each ticket holder will enjoy two doughnuts and a choice of juice or coffee while Santa and his elves read a classic Christmas story and lead a fun-filled family sing-a-long. $20. workhousearts.org. 703-585-2900.
Children's Theatre: "The Nutcracker." 1-2:15 p.m. and 3-4:15 p.m. W-3 Theatre, Workhouse Arts Center, 9518 Workhouse Way, Lorton. Presented by Mestey Films Productions. Playwright Vianlix Mestey produces an original re-telling of the favorite holiday story in play form. Running time 75 minutes with one intermission. All ages. $9-$13. workhousearts.org. 703-585-2900.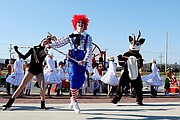 Workhouse Winter Wonderland. 3-7 p.m. Full campus, Workhouse Arts Center, 9518 Workhouse Way, Lorton. Join and celebrate the holiday season creatively. Get into the holiday spirit by taking a special date or the whole family on a magical sleigh bell ride around our historic campus in horse-drawn carriages. Enjoy delicious holiday treats such as s'mores and roasted chestnuts by the fire. Free. workhousearts.org. 703-585-2900.
Baby Canvases Five. 7-10 p.m. Olly Olly, 10417 Main St., 2nd Floor, Fairfax. Baby Canvases Five is a one-night event featuring miniature artwork measuring 3" x 3" or smaller by an ever expanding and extraordinary roster of local artists. Free. http://www.ollyollyart.com/exhibitions. 703-789-6144.
"A Chanticleer Christmas." 8 p.m. George Mason Center for the Arts, 4373 Pond Drive, Fairfax. An evening of ancient hymns, venerated sacred songs, contemporary classics, gospel spirituals and treasured American and European carols, all performed with Chanticleer's lush harmonies and impeccable technique. $32-$54, half-price for children and youth through grade 12. cfa.gmu.edu. 888-945-2468.
Little Rocky Run First Blood Drive. 9 a.m.-1 p.m. Little Rocky Run Recreation Center, 6201 Sandstone Way, Clifton. Find out if you are eligible at http://www.inova.org/get-involved/blood-donor-services/donate-blood/eligibility-requirements. Then, email PantherPints@gmail.com to make an appointment.
Sunday/Nov. 29
"The Sturgeon Queens." 11:30 a.m.-2 p.m. Jewish Community Center of Northern Virginia, 8900 Little River Turnpike, Fairfax. Filmmaker Julie Cohen will be on hand following the film for a discussion and Q & A. $26, includes light brunch. RSVP by Nov. 22. 703-323-0880. www.jccnv.org.