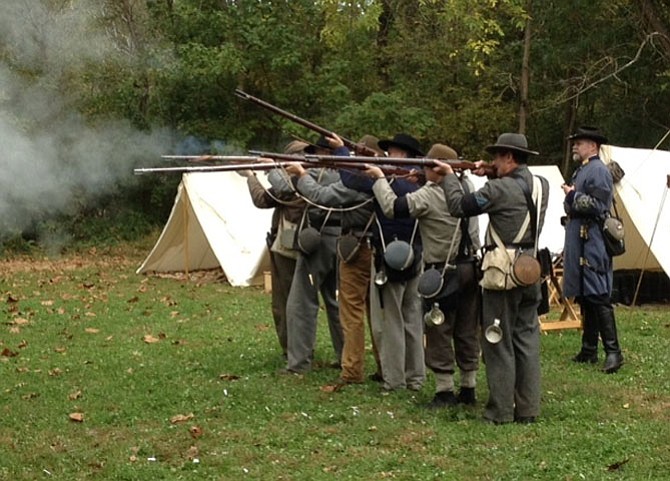 Clifton town council member Deb Dillard has been helping run the Clifton Day festival for 16 years, including 10 organizing the kids park.
"That's where most people really see the community, where you actually see it, is the kids park," Dillard said. "We've got Girl Scouts, Boy Scouts, neighborhood kids, different games, egg-painting -- it feels like an old-time fair."
New this year in the kids park is an educational organization called Wildlife Ambassadors that Clifton Day planning committee member Lynne Strang said will be bringing lizards, snakes, tortoises and parrots, among other creatures.
Approaching its 48th year, Clifton Day continues to be one of the biggest days in the historic town that has roots dating back past the Civil War.
"The town of Clifton wouldn't be the same without the many educational, cultural and social contributions that come from nonprofit organizations," Clifton Betterment Association president Michelle Stein said in a statement. "Clifton Day provides a way to recognize and support these important members of our community."
Expect many elements of the festival to continue, including an outdoor marketplace featuring around 150 vendors, craft demonstrations of pottery, wine-making and honey-making, as well as war reenactments from the Fairfax-based 49th Virginia Infantry and pony rides from the Northern Virginia Therapeutic Riding Program.
Clifton Day is also the one day of the year when the Virginia Railway Express train makes a stop in Clifton. A special train schedule for Oct. 11 is available on the festival website. For more information, visit www.cliftonday.com.