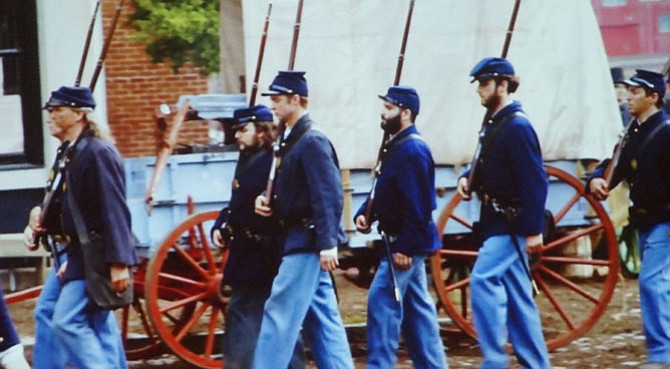 Forget Lady Mary and the Grantham's of Downton Abbey. A new PBS drama based in Civil War Alexandria will make its premier in January and Visit Alexandria is preparing the city for its close up in the national spotlight.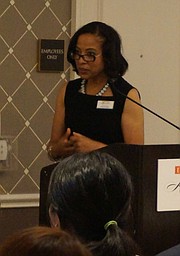 "We're very excited about 'Mercy Street,'" said Visit Alexandria president and CEO Patricia Washington at the organization's annual meeting Sept. 30 at the Hotel Monaco. "We have some exciting new tours, exhibits and events planned to showcase the city and the rich history we have here."
Set in the early 1860s in Union-occupied Alexandria, the show centers around the Greene family, whose home was seized for use as a hospital. The cast of "Mercy Street" includes "How I Met Your Mother" star Josh Radnor, who plays pioneering surgeon Jedediah Foster, "The Wire" veteran Peter Gerety as a fellow doctor, and "Scott Pilgrim Versus The World" star Mary Elizabeth Winstead as nurse Mary Phinney.
"Mercy Street" will premiere Jan. 17, 2016, at 10 p.m. following "Downton Abbey," which is entering its final season. A preview of the mini-series, which was filmed in Richmond, was shown at the annual meeting where Washington announced a $50,000 marketing grant from the Virginia Tourism Corporation to promote the show.
A premiere screening of "Mercy Street" will take place Nov. 5 at the AMC Hoffman Theaters as part of the Alexandria Film Festival.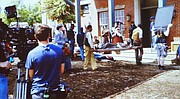 Washington also announced Visit Alexandria's 2015 destination marketing results, which included $754 million in visitor spending and $24 million in generated city tax receipts, according to just-released figures from the Virginia Tourism Corporation.
Travel also supported more than 6,000 jobs and saved each household $300 in taxes.
Visit Alexandria reported $5.9 million in meeting sales revenue, reflecting a 7 percent increase from 2014, and announced 1.5 million website visits to VisitAlexandriaVA.com, marking a 37 percent increase.
"We have a lot to be excited about," said Washington, who was joined at the annual meeting by Michael Kelley, PBS senior vice president of programming and business affairs. "'Mercy Street' will showcase Alexandria as a destination rich in history and we are looking forward to welcoming more visitors to our vibrant city."
For more information, visit www.visitalexandriava.com.