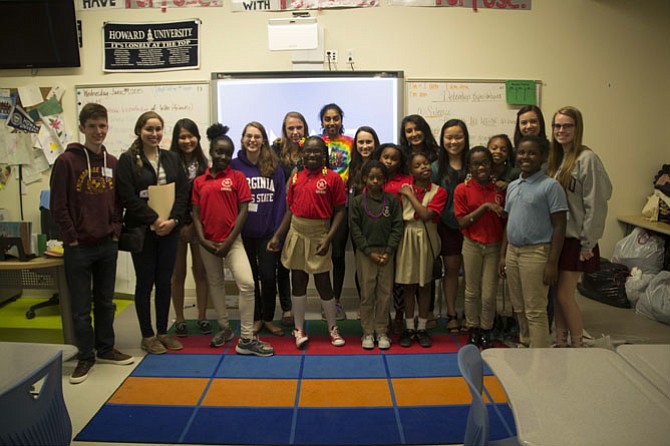 Public speaking: these two words strike fear in almost anyone, whether 6 years old or 60. McLean High School senior Michelle Ma tackles this fear one child at a time through "The Speak Up Initiative." Launched in June 2014, the initiative works with Longfellow Middle School's debate team and D.C.'s Stanton Elementary to improve students' public speaking skills.
Through lectures, mentoring services and supplying high school volunteer judges to middle school debate tournaments, the project allows children to become more comfortable sharing their voices with large audiences.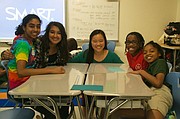 "It started out as my Girl Scout Gold Award, which is analogous to Boy Scouts' Eagle Scout award, and was a derivation of one of my many loves in life: debate," said Michelle Ma, who also serves as one of the head captains of the McLean High School Debate Team.
Ma is working diligently to plan many activities for Speak Up in the upcoming school year. She is now partnered with Anjali Khanna, senior at Thomas Jefferson High School and the founder of "Stand Against Silence." Khanna's nonprofit, also created for her Girl Scout Gold Award, is a campaign that spreads awareness about the issue of rape on college campuses. The two seniors look forward to encouraging their peers to partake in events spreading awareness for both causes throughout the school year, such as bringing a consent education workshop to Stanton Elementary in the fall.
"We both address the idea of shaping a more vocal generation, one that comprises individuals who are willing to 'Speak Up' and 'Stand Against Silence' on whatever issue they feel most passionate about," said Ma.

Christina Shin, project mentor of Speak Up and debate teacher, said that the initiative has "encouraged McLean students to pool their talents together to mentor and inspire youth." Her favorite part about Ma's initiative is "the collective joy it brings to everyone involved. Witnessing smiles and hearing stories, I am inspired to be a part of this initiative because it is about empowering each other."
From the mentors who enjoy improving their community to the mentees who gain confidence through the initiative, Shin believes "Speak Up is a bridge between school communities and it is an important way to maintain a strong connection with our neighbors."
When Ma was asked if The Speak Up Initiative is related to a potential career in the future, Ma said she isn't sure of what job she wants to pursue--understandable, given that she is only 17 years old. However, she is proud of the fact that Speak Up has impacted her life in such a big way. Ma said, "With Speak Up, I feel like I finally have something that is real and something that is refreshing. And for the time being, I just want to hold on to that."