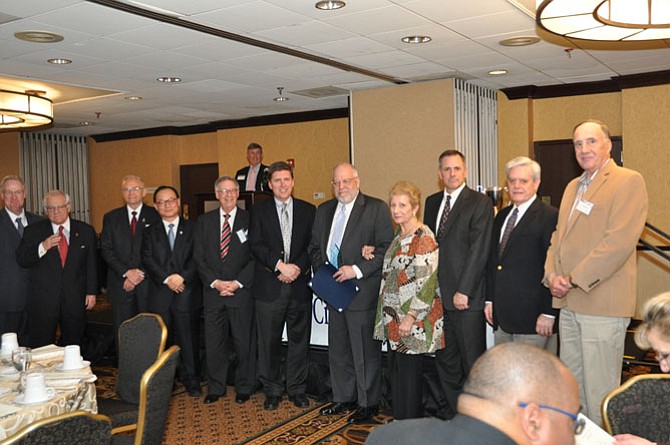 James R. Hart was honored at the 2016 Fairfax County Federation of Citizens' annual awards banquet with a 2015 Fairfax County Citation of Merit recognizing him for his volunteer efforts benefiting Fairfax and Virginia residents in the areas of zoning and planning.
Hart is an attorney with Hart & Horan, PC in Fairfax. He is an author and frequent lecturer on construction law, and a former chair of the Construction Law and Public Contracts Section of the Virginia State Bar. He has served for the past 31 years on the Fairfax Public Law Library committee.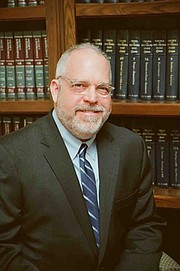 He has been an at-large member of the Fairfax County Board of Zoning Appeals since 2000. He has served as an at-large member of the Fairfax County Planning Commission since 2004, including two terms as Parliamentarian, and its current Secretary, handling countywide zoning ordinance amendments. He has chaired its Environment Committee since 2007, developing the county's green building policy. He also has served on the commission's Policy and Procedures, Land Use Process, Parks, Transportation, Telecommunications and Tysons committees.
A former president and land use chair of the West Fairfax County Citizens Association [WFCCA], he also represented the Virginia Run community on Sully District Council, and served on many land use and transportation task forces.
He is a former member of the Fairfax County Board of Equalization of Real Estate Assessments, and a former chair of the Countywide Non-motorized Transportation [Trails] Committee.
A past recipient of the Fairfax Bar Association's President's Award, he was recognized as an at-large Lord Fairfax in 2000, and received the James D. McDonnell Award for Outstanding Achievement in Community Service from the WFCCA in 2002. A graduate of the both the School of Architecture and School of Law of the University of Virginia, Hart resides in the Virginia Run community in Centreville.