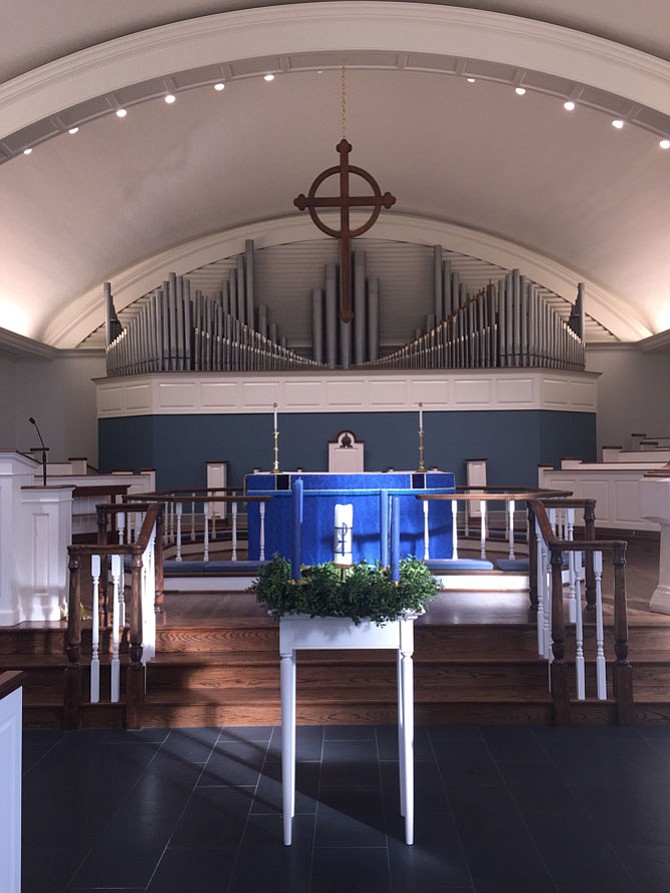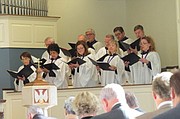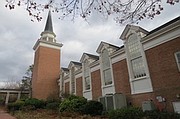 St. Francis Episcopal Church, located on River Road in the heart of Potomac, welcomed a new rector for the first time in 27 years.
The Rev. Mark Michael is a native of Clear Spring, Md., a small town in the western part of the state where his family has lived for generations.
He studied history at Duke University and trained for the priesthood at Wycliffe Hall, an Anglican theological college that is part of Oxford University in the United Kingdom.
Prior to coming to St. Francis, he has led Saint Timothy's Episcopal Church in Herndon, Va.; Christ Episcopal Church in Cooperstown, N.Y.; and Saint Paul's Episcopal Church in Sharpsburg, Md. He is married to Pastor Allison Michael, a Lutheran minister who is currently studying for a doctoral degree in historical theology. They live in the St. Francis rectory and have two sons and a dog.
He has enjoyed getting to know the Potomac community: "It has been wonderful to live in a small town. The neighbors are friendly and I am still surprised to see parishioners in Giant and around town. At St. Francis people value being together and cultivating community. Our church participated in Potomac Day and it was a great introduction to the community. My family and I have enjoyed living in the neighborhood. I hope the parish will thrive and be a blessing to the larger community. I hope to cultivate a relationship with other faiths and that our congregation will grow and be part of community life. We are very welcoming on Sunday mornings."
He added, "My goal is to meet with each parish family at their home or my office. As a spiritual leader I want to build community by getting to know each other. My most important role is to listen, build trust and learn how to love these people God has called me to love. I hope to have a relational ministry and tend to our relationships and care for each other and build friendships so we can be involved in each others lives. With guidance, strength, love and grace God will help us make it through with the love we share. An important role model is the love God has for his people. We must work to form that into a community that loves one another and others outside our community."
Parishioner Chris Rigaux said, "We are not a church waiting for someone to darken our door. We want to engage in the community and serve our community. The congregation was excited about Father Mark and his family coming to our church. He was the unanimous candidate. We are very fortunate to get Father Mark. He has a lot of respect for St. Francis and Potomac."
The interior of the church has recently been renovated by David Tozer, a designer who enhanced the interior with blue and white colors and acoustic woodwork near the organ along with new wooden floors and benches. The project took years and was finished recently.
During the holiday season St. Francis will have an Advent service and a Christmas pageant and Christmas services. Jan. 8 marks the beginning of the new rector's ministry and the bishop will come to the church service at 4 p.m.
St. Francis Episcopal Church is located at 10033 River Road in Potomac. For more information call 301-365-2055 or visit www.stfrancispotomac.org.