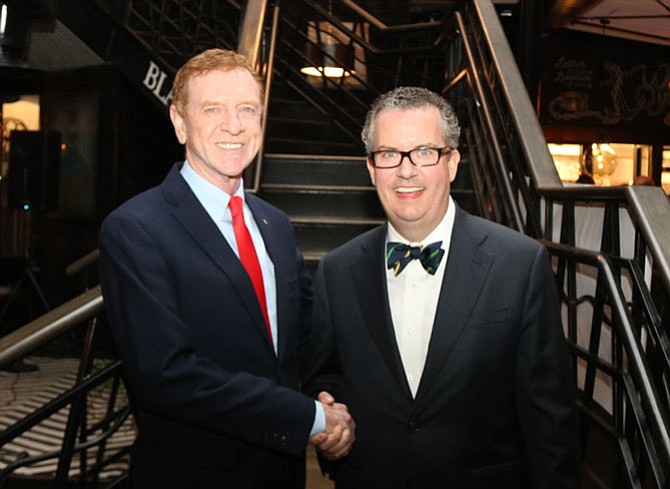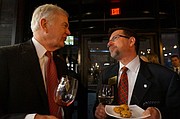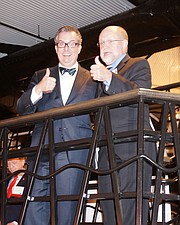 Robert Shea of Grant Thornton LLP officially took over as chairman of the board of directors of the Alexandria Chamber of Commerce at the annual Chairman's Community Reception Jan. 20 at Blackwall Hitch Restaurant.
Despite the surprise sleet and snow that served as a precursor to the weekend's blizzard, more than 165 people turned out for the nautical themed event.
"Alexandria is the crown jewel of Virginia and I am honored to lead the chamber in its 110th year," said Shea, Grant Thornton's principle for Global Public Sector. "The chamber has had a long and proud history in this city."
Dubbed "Set Sail With the Chamber," the networking event featured custom hand-rolled cigars from Pucho Cigars and a signature cocktail called "The Shea."
"Today's chamber is the culmination of each and every past chair's achievements and vision," added Shea, who takes over from Burke and Herbert vice president Walter Clarke. "I am thrilled to stand here before you as the 2016 board chairman and look forward working with president and CEO Joe Haggerty and our entire board to navigate the chamber through our next chapter."