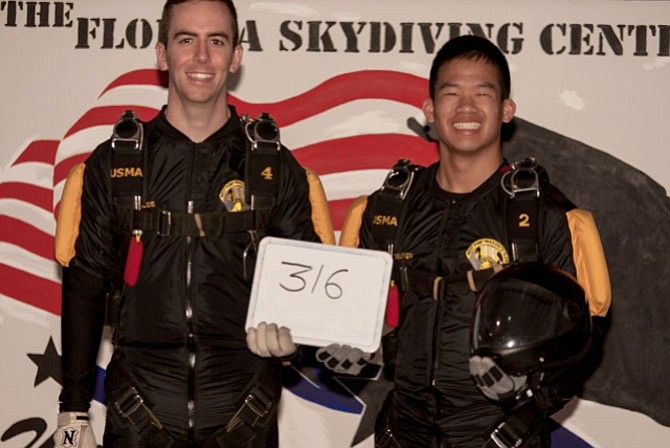 West Potomac High School graduate Trevor Woods won a gold medal last month at the 2015 U.S. Parachute Association National Collegiate Parachuting Championships, held at the Florida Skydiving Center in Lake Wales. Woods is a cadet at the U.S. Military Academy in West Point, N.Y.
The competition drew more than 100 collegiate skydivers from around the country to compete for the title of national champion in four skydiving disciplines: Formation Skydiving, Vertical Formation Skydiving, Sport Accuracy and Classic Accuracy.
Woods and his team WP Calvin and Hobbs won gold in the 2-way formation skydiving event. In formation skydiving, the team leaps from an aircraft more than two miles above the ground and then races against the clock to form prescribed geometric formations in freefall before opening their parachutes.
Woods is a sophomore majoring in systems engineering. He has completed more than 100 skydives.