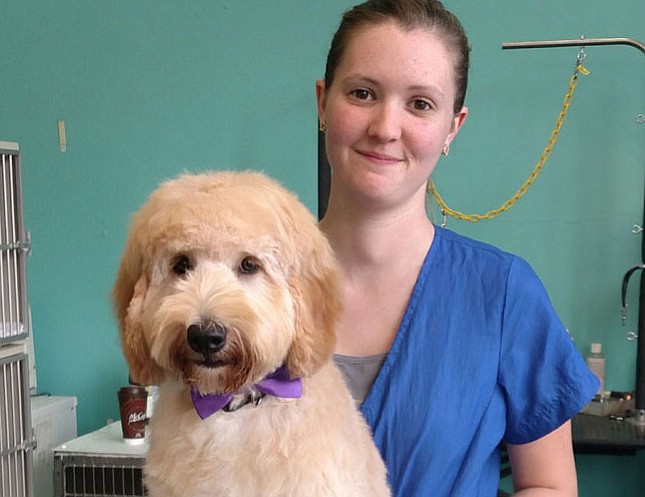 Featherle Pet Care, a small, family-run business, operates two salons in Chantilly and Sterling, Canine Clipper School of Pet Grooming in Dumfries and Wash and Wag of Culpeper.
To stay on top of their field, Company President Linda Law encourages her groomers to frequently attend dog shows, grooming shows, and seminars. They keep up-to-date with the latest hairstyles, see what other groomers and breeders are doing, and expand their education on topics from creative grooming with color to animal health and psychology.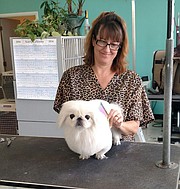 Law's team also takes part in voluntary certification through groups such as the National Dog Groomers Association of America, or NDGAA. The groomer is tested on breed knowledge and grooming skills, as well as anatomy and health. Law is bringing her entire grooming staff to an NDGAA certification workshop in Richmond this March. Attendees will include those beginning the certification process, those partway through, and those who have already completed it.

Is it all worth it? Elaine Lewis, a groomer at the Chantilly salon, thinks so. She's excited about becoming certified: "I want to support the integrity of my industry by giving it a good name. I want to show that I hold my work up to high standards — both of quality and safety."
Lewis, a former veterinary assistant, says she turned to grooming because "I desired a career in which I actually had a personal connection with dogs, while taking care of their health .... in grooming you have a connection with each individual dog, because you have to work together with them in order to accomplish your goal. I also enjoy making them feel good after a groom, and seeing how happy they are when their owners are thrilled to see them at pickup."