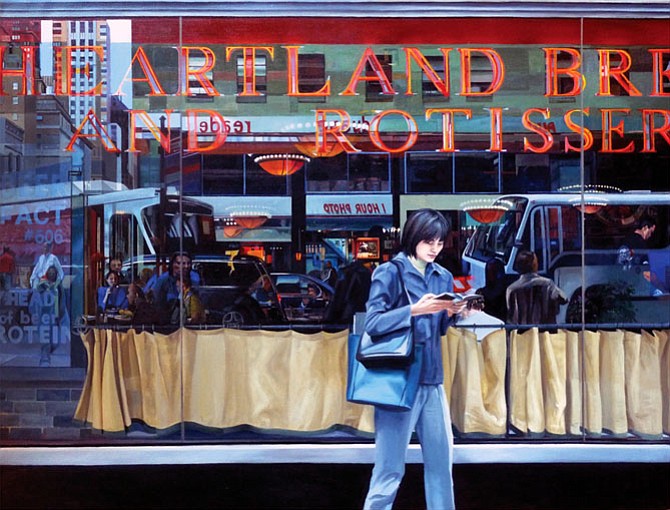 Oil paintings by Susan La Mont of McLean, will be on exhibition in Waddell Gallery at the Loudoun Campus of Northern Virginia Community College from Jan. 5 to Feb. 5.
La Mont's figurative paintings explore the relationships between people and their complex environment.
"The use of realism allows me to tell a story. The end of that narrative, however, can be left up to the viewer, based on his or her own unique experiences as well as the visual information available within the picture plane," she said. "Some of the work is large and complex, involving many individuals and/or visual clutter; other smaller pieces concentrate on a single individual within an environment."
La Mont's artwork is currently in more than 50 international collections and has been exhibited in national and regional juried shows in 14 states and the District of Columbia. She is affiliated with the Hermitage Gallery in McLean and The Green Phoenix 2 in Annapolis, Md. She is also a member of Fine Art Professionals of Northern Virginia.
La Mont retired from NOVA after many years as assistant dean for communication design and a full-time faculty member. She holds a doctorate in community college education from George Mason University, a master of arts in illustration from Syracuse University, and a bachelor of fine arts from Pratt Institute in Brooklyn.
Waddell Gallery is free and open to the public 9 a.m. to 7 p.m., Monday through Friday, and parking is free in the student parking lots after 4 p.m. NOVA-Loudoun is at 21200 Campus Drive in Sterling.
To learn more, contact Dwayne Treadway at 703-450-7718 or dtreadway@nvcc.edu.