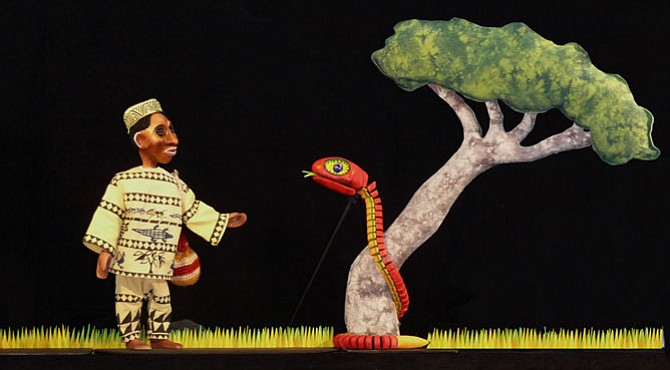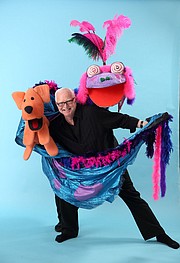 Children can enjoy two puppet shows and learn how to make their own puppets at a Puppetry Festival sponsored by The Alden in McLean on Saturday, Feb. 20. The event will be held in the Community Hall of the McLean Community Center (MCC) from 10 a.m. to 1 p.m. and features performances by Crabgrass Puppets of Halifax, Vt., and New York City-based Jim West Puppets. Tickets are $15 for the general public and $10 for MCC district residents. Infants and toddlers under the age of 2 will be admitted free of charge. MCC is located at 1234 Ingleside Ave.
Designed for children ages four and older, the festival consists of two, 45-minute shows along with self-guided puppet-making stations, where parents can assist their children in making a variety of puppets. The stations will be open for the duration of the festival.
Jim West Puppets will perform "Aesops Fables" at 10:30 a.m. Jim West and his partners, with the help of Aesop himself (and his faithful dog, Moral), will share the author's famous fables, including "The Lion and the Mouse," "The Tortoise and the Hare" and "The Fox and the Grapes." This large-scale puppet production also features the music of Scarlatti, Beethoven and Chopin.
Crabgrass Puppets will present "African Adventure Tales" at 11:30 a.m. Two funny folktales from Africa come to life with stunning puppetry, spectacular scenery and infectious music. "Anansi and the Talking Melon" features the irrepressible trickster Anansi the Spider, who eats his way into Elephant's melon and becomes too bloated to get back out. "Koi and the Kola Nuts" is a humorous tale from Liberia in which the youngest son of a chief is cheated out of his inheritance; instead of his father's riches, he receives just one small kola nut tree.
Tickets are on sale now. For more information or to purchase tickets online, visit http://ow.ly/WLmhq or call 703-790-0123, TTY: 711.