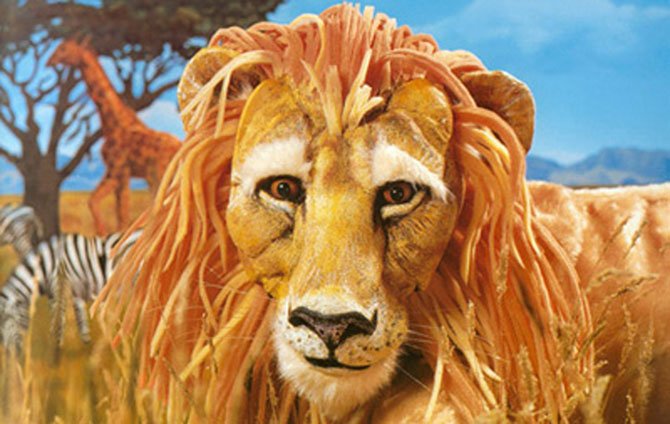 The Alden's McLean Kids Performance Series continues on Saturday, April 26, at 2 p.m. with Catskill Puppet Theater in "The Lion's Whiskers." Tickets are $15, $10 for MCC district residents. The Alden is located at 1234 Ingleside Avenue, inside the McLean Community Center.
A delightful musical adaptation of a traditional Ethiopian folktale, "The Lion's Whiskers" features a charming cast of human characters as well as African animals. When lonely Minya marries a widowed man with a son, she goes to a wise man for advice. He tells her that in order to win the heart of the little boy she must first pluck three whiskers from a wild lion. In doing so, she not only finds the courage to tame the lion, but also the secret to gaining the love of her new family.
Since 1979, John Potocnik and Carol Mandigo, co-founders of the Catskill Puppet Theater, have been touring internationally, enchanting young and old with their delightful musical productions. The show features a multitude of masks and puppets ranging from life-sized to gigantic and is highlighted with shadow puppetry and original songs. This production is appropriate for children who are four years old or older.
Tickets are on sale now. For more information or to purchase tickets online, visit: www.aldentheatre.org or call 703-790-0123, TTY: 711.