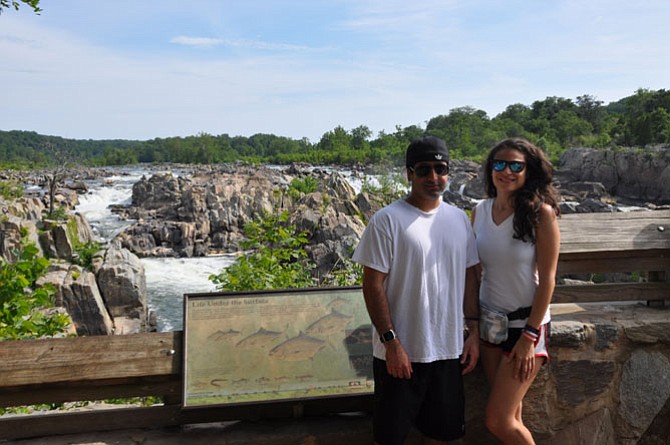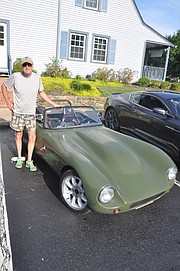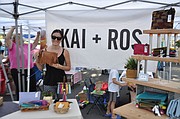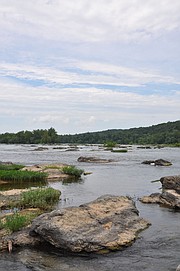 Cars and coffee: A weekend in Great Falls starts to the tune of roaring engines bright and early at Katie's Coffee, where every Saturday it hosts Cars and Coffee. Enthusiastic car owners arrive as early as 5 a.m. to find a parking spot and stay till around10 a.m. People show off modified, fast, expensive and exotic cars, as well as motorcycles. Car enthusiasts make their way from all corners of the metropolitan area to view the unique automotive specimen on display. Kevin Kearney, of Cabin John, Maryland, owner of a 1965 English Kit Car, has been coming to cars and coffee for more than three years.
"It's a wonderful event, the people are pleasant and respectful, not to mention all the rare cars on display," he said.
On Saturday, July 16, there were Lamborghinis, Ferraris, Alfa Romeos, and a few Ducati bikes.
Tim Watkins, a first-timer at Cars and Coffee, said he really enjoyed the event. He brought along his 2016 Ducati 959 Penigale, a bike with the capability of reaching 60 mph in just under three seconds. "A lot of nice, old sports cars, new sports cars, antique cars and interesting bikes; love it," Watkins said.
Farmers Market: The Great Falls Farmers Market happens every Saturday alongside cars and coffee in the Great Falls Village Center. It is exactly what you would expect of a small-town farmers market and more: Artists, cooks, florists, designers and jewelers set up shop in the Village on Saturdays because of the great business. At its peak there were nearly two hundred people eating, shopping and socializing within the market's confines. Marika Tsombikos, of Great Falls, hand-makes women's purses, bags and clutches out of leather and upholstery. She said, "I come to the farmers market to meet and connect with local people, market my brand, and because the customers are great!"
Great Falls Park: On the weekends when the weather is nice, Great Falls Park is especially busy. There are three, main lookout points where the views of the falls are unbeatable and fifteen miles of hiking trails alongside the Potomac river. Matt Wiener, of Great Falls, is a park ranger at the park during the summers. A true outdoorsman, he loves walking the trails and comes as often as his schedule allows it.
"This park is different than most parks" in the metropolitan area because, "we pack a lot of things to do inside a relatively small space, not to mention the amazing views" Wiener said.
Concerts on the Green: Every Sunday evening during the spring and summer, the nonprofit Celebrate Great Falls, hosts Concerts on the Green. On the interior of the Great Falls Village shopping center lies a few hundred yards of open lawn centered around a gazebo. Bands and solo acts set up in the gazebo and play their music free of charge for up to two hours. Spectators bring blankets, chairs, and many have picnics. The environment is family friendly. Adults are able to enjoy a glass of wine and listen to music while children run and play around on the grass, further away from the entertainment.
Seneca Regional Park: Seneca Park is located at the end of Seneca Road in Great Falls. It has around five miles of trails and the trails are much like those at Great Falls park. Seneca, however, receives less traffic because it is not near the falls. The Potomac is very calm in this area and many patrons of the park come because of it. People are able to fish and swim in these waters as well as kayak and tube through the small rapids so long as they exit prior to the falls.