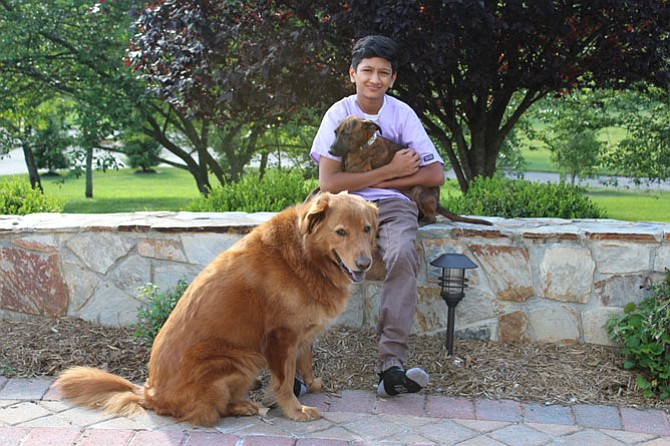 If you want to hang out with a furry friend, but cannot commit yourself full-time, consider fostering a baby in need of a loving transition to their fur-ever home.
So, if you can spare some love, I can tell you first-hand, it will be one of the most fulfilling experiences you can have. It has inspired my teen boys to spend valuable summer hours volunteering to help with puppy intakes – getting the pups vaccinated, fed, cleaned and ready to go to their foster homes, until they are placed with their permanent adoptive parents. My younger son has even started an internship at a veterinarian hospital with Dr. Adams of Great Falls. This promises to be a lifelong passion.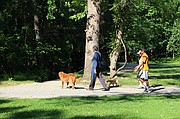 We have fostered seven puppies with two local rescue organizations in the past year, and we are going to do it over again, after Delta is adopted. When we fostered with Homeward Trails Animal Rescue (HTAR) in Arlington, we never had a pup for more than 10 days. There is a waiting list of pre-screened potential adopters, so these babies get adopted quickly.
Closer to home, Wolf Trap Animal Rescue (WTAR) is a non-profit, run by an amazing group of young volunteers, headed by Dr. Amber Burton, whose mission is to save puppies and kittens at risk of being euthanized in high-kill, overcrowded shelters in Mississippi and other states in the South. In only a year, WTAR has saved more than 900 dogs and kittens.
WTAR has a two-week foster program, which gives the puppies and kittens enough time to acclimate to being loved and feel secure enough to go to their permanent homes. It also helps WTAR ensure the young animals are healthy and ready for adoption.
Fostering brings you in contact with generous-hearted animal-lovers, wonderful people who open their hearts and homes to save an innocent life. You, in turn, get oodles of loving licks from the most adorable pups and kittens that make you forget your problems. What is not to love about this experience?
There are many ways you can help these compassionate, energetic, amazing animal ambassadors:
Volunteer/adopt - WTAR's next adoption event is being held at the Tyson's Corner Petsmart,

Foster a puppy at the Sunday, Aug. 7 event (11am-noon). Click on the link to sign up today:

Donate – to help this wonderful local non-profit extend its help to save more lives, please on Saturday, Aug. 6 (noon-4pm) http://wolftrapanimalrescue.com/calendar/; or visit their Gofundmepage: https://www.gofundme.com/wtarfacility