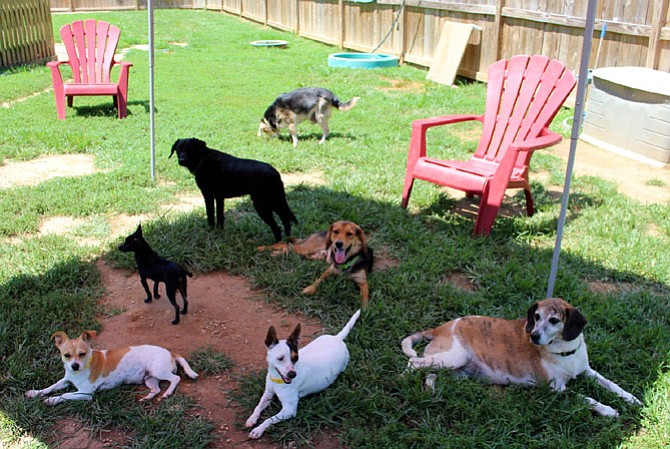 See more "Clear the Shelter" photos on Facebook.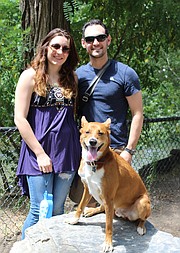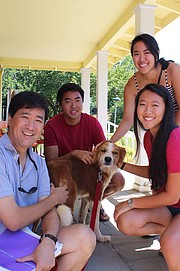 Last year Homeward Trails Adoption Center in Fairfax Station had 23 dogs adopted during the national "Clear The Shelters Initiative." The nonprofit houses 50 dogs in their facility as well as a number of dogs and cats in their foster homes.
Sunday, July 18, Homeward Trails had an open house at their Fairfax Station Adoption Center. These regular events are a chance to visit the facility, the dogs and the staff.
Sitting on the porch, the Matsumoto family waited to be united with their new pet. Francine, adoption complete, was greeted with compliments, pets, ear scratches and hugs before being taken to see her new home. The Matsumoto family drove from Bethesda, Md. to adopt from Homeward Trails. Compared with their previous experience of pet adoption, Homeward Trails was "less institutionalized" according to Matsumoto.
Homeward Trails won't euthanize animals and works to save them from 16 high-kill-rate shelters around the area, says Rebecca Goodhart, Homeward Trails's deputy director. The area shelters and Homeward Trails coordinate with each other sharing information about the animals, their personality and any medical concerns to ensure a good fit.
Cats are housed primarily in foster homes and have adoption events at pet stores around the area, according to Goodhart. Even the majority of dogs live in foster homes. They get more individual attention and the affection of living with a family, which some react to better. The Homeward Trails Adoption Center is capable of housing 50 dogs.
"We're different than a traditional shelter," Goodhart explains. "Dogs are assigned to play groups which are supervised by staff so they get to spend more time outside and playing with other dogs." Ten hours a day the dogs are outside in large play yards with access to water and shade. Currently, they visit the play yards in rotation due to the excessive heat.
"The yards help a lot," says Marcus McCloud, Homeward Trails staff, supervising a group of four dogs as they wander from shade to shade with stops at the plastic kid pool filled with water. "Rather than walk past a small cage, small kennel, here they're free. They can be themselves, not afraid of the small space. But they do need to be supervised to make sure they get along," McCloud says.
Even after the adoption process is complete and the pet goes to a new home, Homeward Trails remains a resource. Follow up emails, a phone call check-in a few days later, a free 30 minute conversation with a trainer and 30 days of free pet insurance. In addition, part of their contract states that they will take the pet they adopted out, back if anything doesn't work out with the family" explains Goodhart. Homeward Trails has 12-14 dogs adopted every weekend and 2,000 pets every year. "We're projected to beat that this year," says Goodhart.