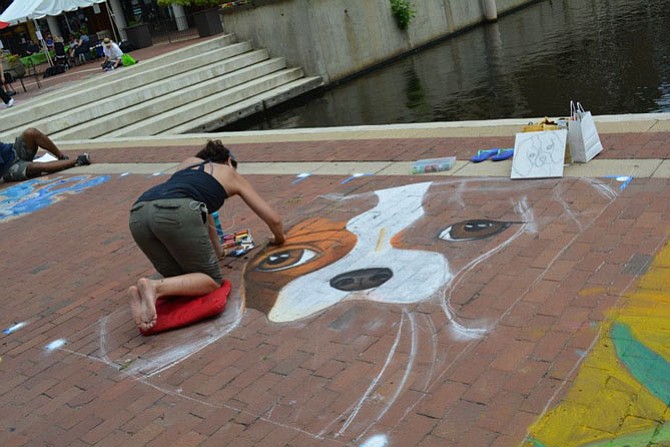 Lake Anne Plaza is hosting its Third Annual Chalk on the Water Festival taking place the weekend of June 11-12.

Chalk on the Water is a two-day street-painting festival.
Festival goers can purchase a "plot" of brick space on the plaza and paint to their hearts delight whatever flows from their imagination. Cost for spaces are $10 for families and school-age children (Elementary – High School), $15 for amateur and professional artists.
Only 150 spaces/plots are available for this event. Participants have a chance to win cash prizes for various categories, awarded by community judges.
Lake Anne collaborated with Initiative for Public Art-Reston (IPAR) to bring this public art themed event to the plaza. Funds raised from the festival will be donated to IPAR.
The festival is sponsored by the Friends of Lake Anne (FOLA), Reston Art Gallery, and Washington Parent Magazine.
For sponsorship inquiries, information or to register, visit www.chalkonthewater.com.