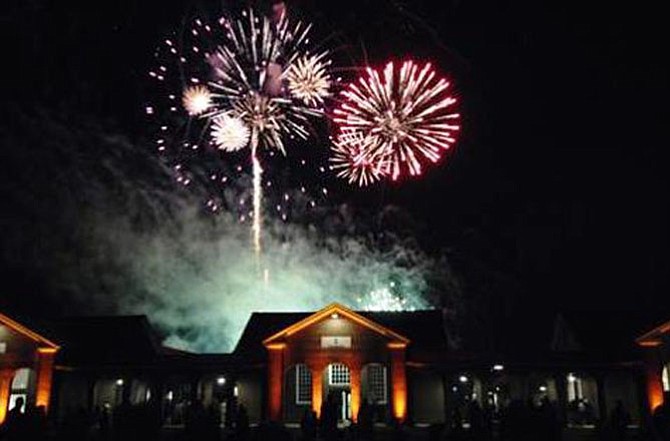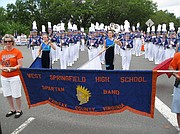 Fairfax Celebrates July 4
The 50th annual Independence Day Celebration starts with a parade at 10 a.m. in Downtown Fairfax.
But various events are happening throughout the city.
The Fairfax Museum & Visitor Center Open House (10209 Main St.) will be open from 9 a.m. - 4 p.m.
The Ratcliffe-Allison House Tours (10386 Main St.) will be open from 11:30 a.m.-1 p.m.
Superhero Fest at the SunTrust Parking Lot (across from Fire Station #3) will start at noon, giving you chance to meet and take photos with your favorite superheroes.
There will be a firefighter competition at the Old Fashioned Fireman's Day at 12:30 p.m. at 4081 University Drive.
The evening show starts at 6 p.m. at Fairfax High School, 3501 Rebel Run. There will be special surprises and a variety of entertainers lined up.
Fireworks start at around 9:40 p.m.
Find out more, including road closures and updates, at http://fairfaxva.gov/about-us/special-events/independence-day-celebration.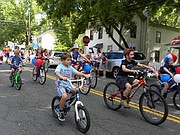 Clifton, Lorton Workhouse to Celebrate the Fourth
Children on bikes, decked out lawnmowers and other modes of transportation teeming with patriotism and walkers and pets perambulate down the picturesque streets of Clifton at the Independence Day Parade. Picnic follows the parade. See updates at http://clifton-va.com/.

The Workhouse Arts Center at 9518 Workhouse Way in Lorton invites family and friends to celebrate Independence Day with art, food and fireworks on Saturday, July 2.
The event starts at 5 p.m., with food trucks and local craft beer and wine as well as an opportunity to meet local artists and view them at work. A Highlands Dance Demo and a Mt. Vernon Nights concert will add musical flair to the evening, and the PBC Vocal Band will perform a cappella hits at 8:15 p.m.
Fireworks will begin at sunset, around 9:15 p.m. Admission is free and visitors are encouraged to bring blankets and lawn chairs to enjoy the day's festivities.
Parking is $10 in the Vulcan Materials lot, with a free shuttle provided to and from the Workhouse. Guests can purchase a VIP ticket for $45 to get reserved parking and a reserved fireworks viewing area, hors d'oeuvres and an open bar.
For more information, visit www.workhousearts.org or call 703-584-2900.
For a more reflective and historical fourth, visit Historic Pohick Church First Saturday Tours, on Saturday, July 2 from 1 to 3 p.m. The church is located at 9301 Richmond Highway, Lorton. Costumed guided tours of the historic colonial church. The church's most famous congregants included the Washingtons, the Masons and the Fairfaxes. Free. The church is at the corner of U.S. 1 and Telegraph Road, close to Mount Vernon and Gunston Hall. For more information, go to www.pohick.org or call 703-339-6572.