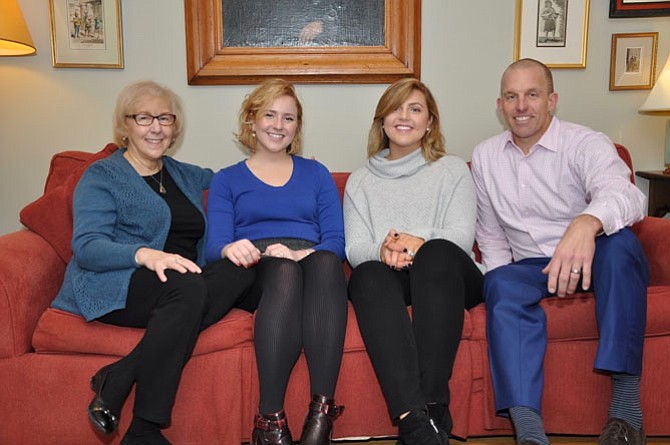 It was Thomas Jefferson who said that "every human being feels pleasure in doing good to another," and the willingness of Alexandrians to serve others is often cited as what sets the community apart from others. On March 12, Senior Services of Alexandria will hold its annual Generation to Generation Gala to honor individuals who have been creating change for their neighbors and community through service.
This year's gala will recognize two Alexandria families for their long-term commitment to giving back in the local community: Sue Goodhart and her daughter Allison Goodhart DuShuttle; and Kitty Porterfield and her son Mike Porterfield and his daughters Keely and Kirby Porterfield. SSA will also present its inaugural special Service Award to H. Arthur Sauer in recognition of his commitment to service and leadership in Alexandria.
"We are honored to pay tribute to this year's Generation to Generation honorees," said Mary Lee Anderson, SSA's executive director. "They epitomize the Alexandria spirit of giving back and the importance of making a difference in the local community."
SUE GOODHART AND ALLISON GOODHART DuSHUTTLE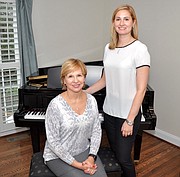 The Goodhart family has been a mainstay of the Alexandria community giving back in both their professional and personal lives. Sue Goodhart and Allison Goodhart DuShuttle are members of McEnearney Associates Realtors' Goodhart Group. In 2008, they were named the Small Business Philanthropist of the Year by the Alexandria Volunteer Bureau.
Sue Goodhart is active in several local charities including president of the board of directors of St. Coletta's of Greater Washington, a member of the board of directors and Supporting Friends of the Campagna Center and a long-time advisor for The Fund for Alexandria's Child, as well as many other philanthropic involvements.
Allison Goodhart DuSHuttle is the co-chair of the Advisory Council for The Fund for Alexandria's Child and an active member of the Junior Friends of The Campagna Center.
THE PORTERFIELD FAMILY
The Porterfield family has been giving back to the community since they moved to Alexandria in 1963. Kitty Porterfield was instrumental in founding the Scholarship Fund of Alexandria, becoming its first executive director. She has been involved in a number of nonprofit boards and task forces related to education and youth issues. Most notably, she served as the chair of the Northern Virginia Community College Board, NOVA's College Fund Board of Trustees and is currently chair of the board of the Northern Virginia Literacy Council.
Mike Porterfield is a principal of Tartan Properties, a family-owned Alexandria commercial real estate brokerage firm. He is chair of the Small Business Development Center, past chairman of the board of trustees for the Scholarship Fund of Alexandria and past member of the board of directors for the Alexandria Chamber of Commerce.

Mike's daughters Keely and Kirby Porterfield's volunteering efforts include participating in the Arlington Street People's Association Shoebox Sunday project and coaching Alexandria youth soccer.
H. ARTHUR SAUER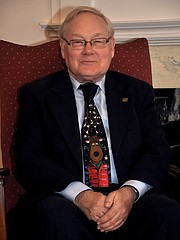 H. Arthur Sauer, recipient of the SSA Service Award, has also made a volunteering a priority. During his federal government career, Sauer joined Westminster Presbyterian Church and volunteered with the So Others May Eat (SOME) program before heading off to work. After retirement, volunteering became his full-time job and passion. Currently, he serves as Westminster's volunteer coordinator of Member Involvement and actively participates in the Westminster Tutoring Program, the Bag Lunch Program, Rebuilding Together Alexandria and numerous church mission programs. He served as a board member of Senior Services of Alexandria for over 10 years, including several years as treasurer, and currently continues to serve on SSA's finance committee.
The SSA Generation to Generation gala will be held March 12 at the Hilton Alexandria Mark Center, 5000 Seminary Road, from 6 to 11 p.m. For more information about this year's gala and its honorees, call Senior Services at 703-836-4414 or visit www.seniorservicesalex.org to sponsor the event or purchase tickets.