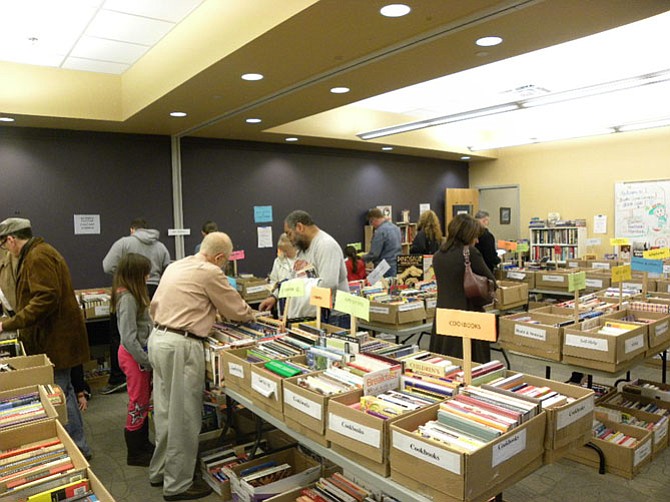 The Burke Centre Library book sale had a steady trickle of customers despite the steady trickle of rain on Saturday, March 19.
Volunteers spent hours processing and pricing some 10,000 donations for the four-day book sale.
"Everyday, all day, every time the library's open" donations came in, said Joy Whittington, the book sale chair of the Burke Centre Friends of the Library.
Books are priced between a quarter to a third of how much it would cost on Amazon.
Behind a glass book case are more expensive or rare items but they still only cost between $5 to $15.
Allen Schmidt, of Fairfax Station, found something he's been looking for for a few years, a first edition Brad Thor book that costs $60 on Amazon. He paid $2.
The four-day sale netted over $11,000, which will be used to support the library and its programs.