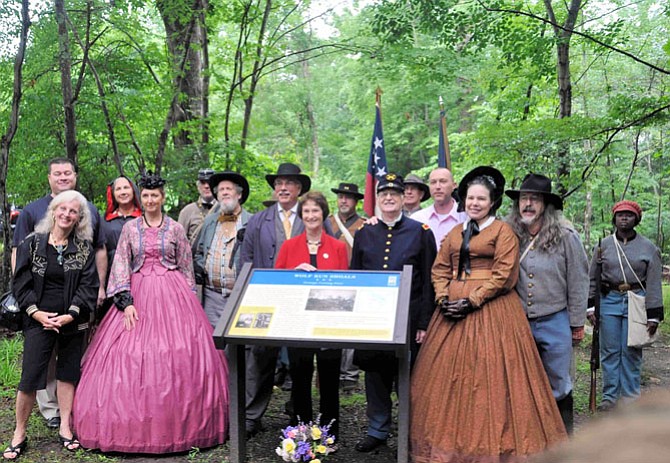 The Bull Run Civil War Round Table invites the public to a special program to help celebrate its 25th anniversary on Thursday, June 9, at 7 p.m., at the Centreville Regional Library.
"The group's goals are to educate our members and the public about the American Civil War, preserve local historical sites and share fellowship with people having this same, common interest," said Round Table member Jim Lewis, a historian, author, public speaker and tour guide. "I've been involved in it, six or seven years, and it's an extremely vibrant group."
The members study the Antebellum and post-war Reconstruction periods, as well as the military, political, economic and social history of both the United States and the Confederacy. For more information, go to www.bullruncwrt.org/.
During the celebration, a panel of past presidents will briefly recall their leadership days, some of the historical obstacles they faced and the achievements they attained, and free cake, cookies and soft drinks will be served. This event is also intended to kick-start a three-month program of high-profile lecturers and customized local tours, also at no cost.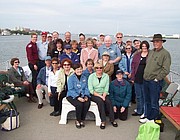 The Round Table has evolved significantly since founder Bill Miller laid out his original vision in May 1991. "Since that time, it's become a nonprofit organization, increased its membership to more than 200, supported an active annual lecture and tour program, established a scholarship, created an award-worthy newsletter and regularly provided advice to local governing bodies," said Lewis. "In many ways, the Round Table has not only fulfilled his vision, but greatly expanded its outreach and influence."
He said at least 80 people, including members and the public, show up every second Thursday of the month, at 7 p.m., at Centreville Regional Library "for our world-class lectures by experts in their fields." All tours and lectures are free and open to the public. The July and August lectures will focus on the battles of First and Second Manassas.
In addition, on July 14, historian and lecturer John Hennessey will talk about the Battle of First Manassas Campaign. And on July 16, in support of that lecture, Civil War experts Rob Orrison and John DePue will lead a customized tour of the battlefield, featuring locations of special interest. Go to www.bullruncwrt.org/ and click on "Marching Orders" for further details. That tour gathers at 8 a.m. and lasts until about 4 p.m.
On Aug. 11, Civil War historian Ed Bearss will present his views on the Battle of Second Manassas. Then on Aug. 20, Manassas National Battlefield Park Ranger Hank Elliot will lead another customized tour referring to that battle. Jon Hickox, manager of the local Bull Run Winery, will be the guest speaker on Sept. 8. He'll lecture about and share his many artifact finds on nearby Bull Run.

The following month, on Sunday, Oct. 9, at noon, the commemorative festivities will culminate with a picnic at the Bull Run Winery. It's free for Round Table members and their families; guests are welcome for a nominal fee. For more information, see the Website and "Marching Orders."