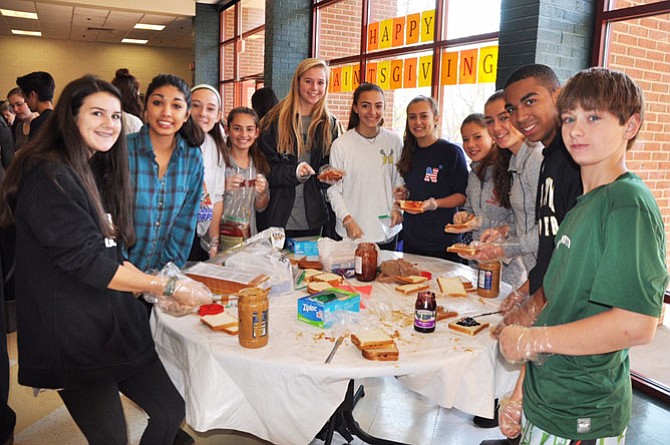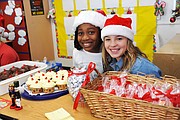 "We … welcome … creative ideas that volunteers may have. My goal is to inspire a lifetime of service." — Yvonne Esipila, Interfaith Works
During this season of giving thanks, opportunities for expressions of gratitude can seem ubiquitous. It's also a good opportunity to demonstrate philanthropy for children, from food and toy drives to serving hot meals in soup kitchens.
"Charitable organizations rely on the incredible support of volunteers who dedicate time and provide supplies," particularly at this time of year, said Yvonne Esipila, volunteer and outreach coordinator for Interfaith Works, a nonprofit organization that serves the homeless and the poor. "Without volunteers we would not be able to offer many of the services that are performed or delivered daily."
Youth volunteerism can be complicated, however, when it comes to matching skills and abilities with opportunities and interests. For example, feeding the homeless might seem like an ideal way to give children a real-world view of those in need. However, hot stoves and sharp knives can pose dangers to young children. The key is finding the right fit before committing.
"We have a variety of opportunities for our ever-increasing diverse pool of volunteers," said Esipila.
An example of children volunteering for the same cause, but with different activities matched with their varying skill levels, is a kindergarten through eighth grade, effort by students at Norwood School in Potomac, Md., to support Manna Food Center. Leanne Gill, a spokeswoman for the school, says all students can donate healthy food items, but that older students get more involved.
"A group of our eighth graders visits the Manna warehouse … to help sort through and organize food donations," said Gill.
Older children are often better suited to participate in food preparation efforts without the need for close supervision. For example, St. Stephen's & St. Agnes School (SSSAS) in Alexandria holds an annual tradition the day before Thanksgiving called Saintsgiving. High school students volunteer to make sandwiches for the clients of Martha's Table, a Washington, D.C.-based nonprofit that provides meals to low-income and homeless residents of the region.
"Last year we had a record turnout, and our volunteers made 4,600 sandwiches in just one hour," said Mandi Sapp, communications coordinator at St. Stephen's & St. Agnes School.
When children are too young for solo food preparation, Esipila recommends that families make food together and bring it to shelters.
"Great opportunities [include] … making bagged lunches at home as a family activity, wrapping them and taking them to our shelters," said Esipila. "They can even include a small encouraging note."
They also need more than food. Providing social opportunities for the homeless people, who might not otherwise have them is a much-needed volunteer service appropriate for families with children of all ages, added Esipila. "Creating crafts with or playing Bingo with or planning and hosting a birthday party for the homeless are always appreciated."
Charities also need basic supplies like soap, deodorant, toothpaste and toothbrushes, which many homeless people desperately need, added Esipila. "Consider holding a mini-drive to collect these items," she said. "We also welcome other creative ideas that volunteers may have. My goal is to inspire a lifetime of service."
Sometimes giving means bringing joy. Sapp sites a volunteer effort by fourth grade students at the SSSAS that brings smiles to the faces of sick children. For the past 23 years, students have baked cookies, cakes, brownies and other treats at home and brought them to school for a bake sale. Proceeds are used to purchase toys for patients and their siblings at Children's National Medical Center in D.C.