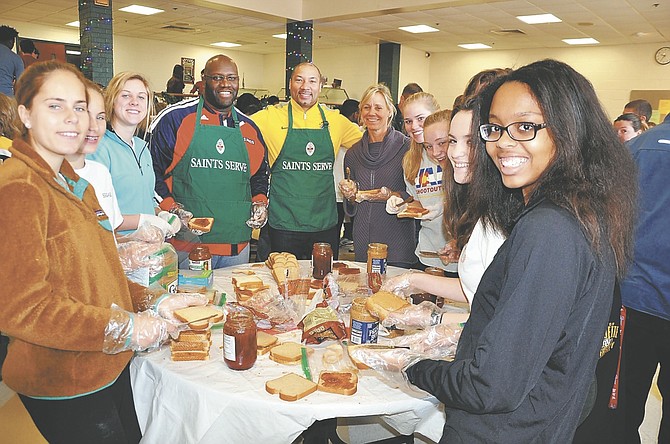 Elizabeth and Kent Hillegass noticed that their 6th grade son's grades began to drop while the number of times they received notices from the school regarding his misbehavior had increased. He was also having challenges socially.
"He was really unhappy, the other kids made fun of him, he didn't have any friends and to top it off his grades were awful," said Elizabeth. "I would lie awake at night crying because I felt helpless."
After a series of neuropsychological tests, the Hillegasses learned that their son had ADHD. The testing psychologist advised them to seek the help of an education consultant who helped them determine that a quiet school environment with small class sizes would best suit their son's needs. The Hillegasses ultimately decided to send their son to a private school with a student-teacher ratio of 10 to 1.
"We've always been supporters of public education, but the class sizes and noisy environment were too overwhelming for him," said Kent. "It was like he was lost and unable to focus when he was at school. He couldn't sit still and pay attention in classes and was always getting into trouble, which made him feel ostracized, like he was the bad kid in school."
A parent's decision to move a child from public to private school can be based on factors that run the gamut from smaller class sizes to tuition that can cost as much as $50,000 annually. Although it's a choice that should not be taken lightly, there are signs that it might be time to make the change if it's possible, say education consultants.
"I suggest to parents that they focus on the needs of their child, not on the prestige that they think a private school holds or the sticker on the back of your car that lets everyone know that your child attends a certain school," said Kim Hardy who was the education consultant to the Hillegass family. "There's a range of factors that parents should take into consideration."
The first, advises Hardy, is whether their child is happy and well-adjusted. "If a child is bored or frustrated at school, not just because their grades aren't good and they've given up, but there are also cases where students are making straight As without much effort and are bored because they aren't being challenged."
When the accommodations that a school can offer don't meet the needs of one's child, that's another clue that a change is necessary, suggests Arlington-based education consultant Rita Fetters.
"Some children need to be in a classroom with a low student teacher ratio so that teachers have time to redirect students who have trouble staying focused," she said. "Other students need a lot of exercise and outdoor activity to release energy so that they can focus better in class. Public schools may not be able to offer that."
The Heights in Potomac, Md. builds activity and exercise into each school day including outdoor recess and a challenging physical education program that not only releases energy, but teaches important life skills.
Fetters says some parents make the change because they want specialized opportunities that a public school might not offer.

"If religious education is important to a family, that is certainly one reason to leave a public school," she said. "If a family wants their child to be involved in public service beyond what is required to graduate, they might choose a private school that has community service built in to the curriculum."
One such school is St. Stephen's and St. Agnes School (SSSAS) in Alexandria, Va. "Our school offers religion classes and weekly chapels," said Mandi Sapp of SSSAS. "We also have a ton of service-learning opportunities that students ... do throughout the year, including global service trips offered in Middle and Upper School. We have done a lot of work with ALIVE (ALexandrians InVolved Ecumenically) in Alexandria."
If a child is unhappy and asks repeatedly to change schools, Fetters believes that is a reason to give serious consideration to an academic switch.
"At the end of the day, parents have to take a long, hard look at their child and their family," Fetters said. "They have to find the best school for their family, not the one that's most prestigious or most popular. Does what the school offers as a whole align with your family's values and your child's needs. Whether it's public or private, that's what a parent must determine."