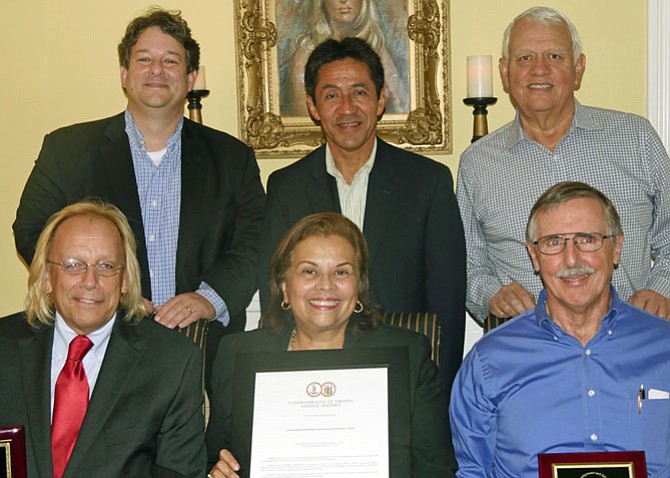 The Shirlington Employment and Education Center (SEEC) celebrated its 16th anniversary on Sept. 29 at the home of Eisenberg-Davis on S. Irving Street. Del. Alfonso Lopez (D-49) presented House Joint Resolution No. 432 commending SEEC for 15 years helping day workers find employment. The resolution had been passed by both the Virginia House and Senate.
The Emily DiCicco Humanitarian Award was presented to Charles Meng, executive director of the Arlington Food Assistance Center (AFAC) as well as to Bill Murphy on behalf of the Arlington First Church of the Nazarene, The Church of the Covenant, PCUSA and the Thai Church of Washington, D.C.

The SEEC day laborer program is supported by funding from Arlington County but proceeds from this event will go to support the SEEC Green Housecleaning Training Program for immigrant women and for the Paralegal Project to help day laborers collect unpaid wages from unscrupulous employers. These programs rely on donations for their funding. SEEC was established in 2000 to match day laborers with employers who are in need of temporary labor. Walter Tejada, a co-founder of the program, was recognized for his efforts.