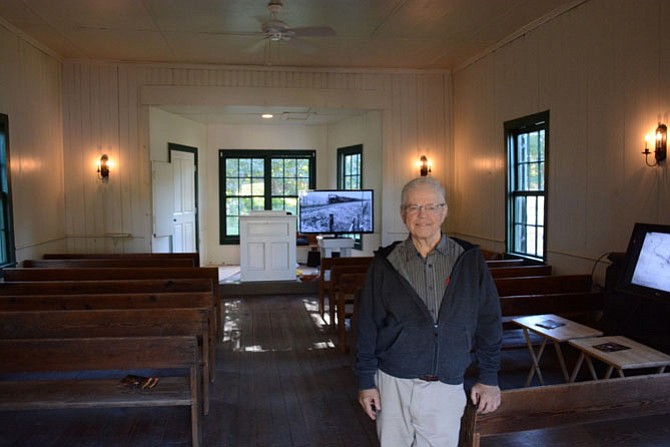 Photo Gallery
Clifton Day 2016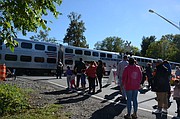 Click Photo for Flash
Chuck Rusnak of Clifton stood in the middle of the Clifton Primitive Baptist Church, on all-original wooden floors laid in 1871 for an All-African American Church built on land donated by an emancipated slave.
On Clifton Day, an annual special event for hundreds of crafters and vendors to share their wares with thousands of visitors to historic Clifton, Rusnak and the other church trustees opened the doors of the religious building for the first time in at least a decade.
"We wanted the public to see this, a real treasure," Rusnak said. The church not only gave African Americans a place to worship during segregation, but also educate their children.
All the flooring, walls and pews are original, Rusnak said. It is the oldest African-American church in Fairfax County.
"You can feel the spirit in here," he said. "This is where they saw their first freedom.
Rusnak said some maintenance has already been done to the building, including adding electricity, but more structural work is needed.
Ideally, he said, it will become another community space for Clifton to host meetings, weddings and other events.
But they're also looking to learn more about the church and its history. Rusnak encourages anyone with information or stories about the church to reach out via the Clifton Primitive Baptist Church Facebook page.