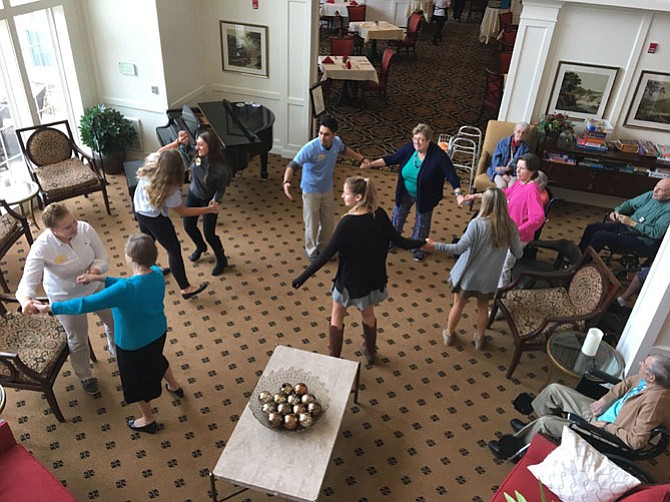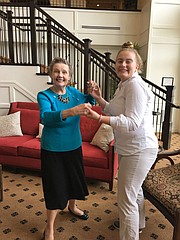 Brightview Great Falls, a popular senior living community in Great Falls, is partnering with The Madeira School, an all-girls day and boarding school in McLean.
Volunteers from the tenth grade will experience a variety of roles and job responsibilities at the community during the fall and spring semesters in what is known at Madeira as Sophomore Co-Curriculum.

The off-campus internship experience connects students to their local community and to the concepts of social responsibility and civic engagement.

"A pillar of Madeira's founding was the notion of Service," said Kerin Hamel, Director of Co-Curriculum. "We find that students acquire valuable knowledge about and empathy for underserved populations/issues when immersed in that social situation. As a device for learning, it is of the utmost importance. Young women in particular have innate empathy that makes them good stewards of the community."
"The benefit of having partners such as Brightview is that they help supplement the natural willingness with context [and] real-life experiences for understanding and growth."
In groups of 5 to 14, the students volunteer at area schools, various nonprofits, and local government organizations. The Co-Curriculum Fall semester runs each day from Oct. 11 – Nov. 10.

Brightview Senior Living's President Marilynn Duker will host a meet and greet for the six Brightview interns on Oct. 25. The community will also host other guest speakers including Buckley Fricker, local author and owner of Buckley's for Seniors.
"This program allowed me to experience a professional environment apart from my family and friends," noted Carolyn Pennington, Community Sales Director and Madeira Alumna. "Learning something entirely new was intimidating but realizing I could develop ideas and strengths through participating was empowering."
"I am thrilled that Brightview can offer these girls the same opportunity."
Other sites for Co-Curriculum include Special Olympics, Garfield Elementary School, The Kilmer Center, Calleva Farms, NOVA Family Service (a Head Start Center) and Claude Moore Colonial Farm.
Brightview Senior Living and its parent company, The Shelter Group, successfully create and manage innovative, award-winning senior living communities in the mid-Atlantic to New England region. For more information on Brightview Senior Living, visit www.brightviewseniorliving.com