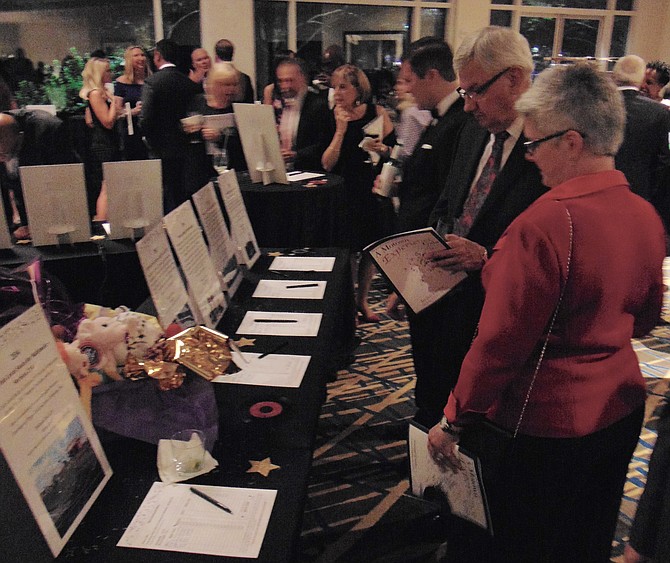 McLean — About 250 guests attended the Arc of Northern Virginia's Motown Experience Gala on Saturday, Oct. 22, 2016, at the McLean Hilton in Tysons Corner. With the goal of raising between $115,000 to $200,000, the event included a silent auction, live auction and special outreach appeal. After the guests dined on hors d'oeuvres, an open bar and a sit-down dinner with filet and salmon, the band David Akers and the Soul Shakers played Motown music. The event honored two companies that have demonstrated dedication to providing employment opportunities to people with intellectual and developmental disabilities -- Booz Allen Hamilton of McLean and Evolver of Reston. Peggy Fox, Reporter-Anchor and Virginia Bureau Chief at WUSA9, was the emcee for the evening.
"We're really excited about this evening's Motown Experience Gala, which is the signature fundraiser for the Arc of Northern Virginia and to help make possible all of the programs and services to support people with disabilities and their families throughout Northern Virginia," said Rikki Epstein, Executive Director of The Arc of Northern Virginia.
"This is our bi-annual gala. I think of it as an evening of fundraising and education," said Lucy Beadnell, Director of Advocacy with The Arc of Northern Virginia. "Our programs and speakers are all focused around learning more about people with developmental disabilities as well as supporting them and their families in having a life like yours."
There are more than 34,000 families in Northern Virginia that have loved ones that are affected by some form of intellectual or developmental disability.