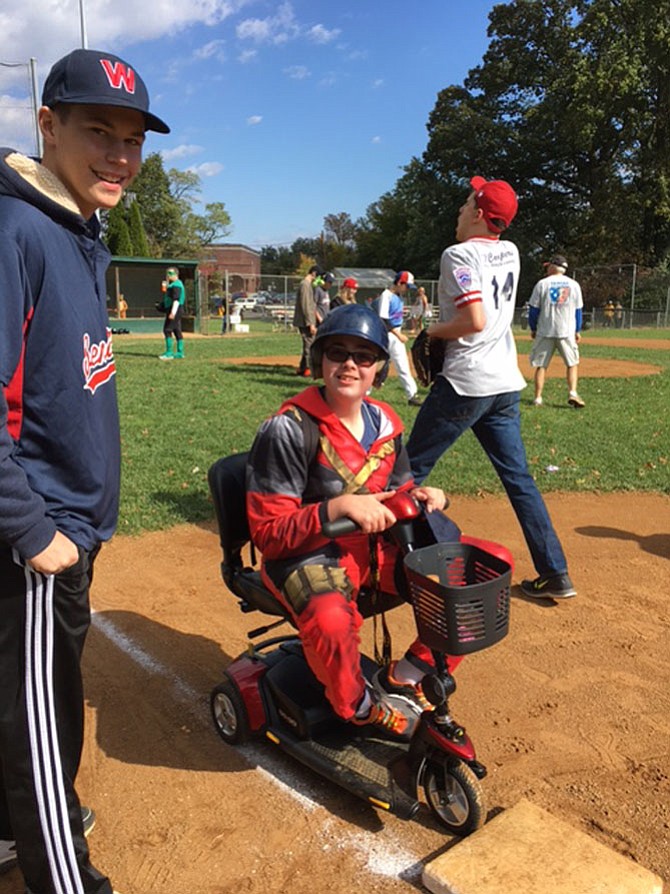 On Oct. 23, Frankenstein's monster stepped up to the plate in Fairfax. Around 125 players, siblings and player buddies in costume participated in two baseball games as part of the Fairfax Challenger League's Trunk-r-Treat event at Chilcot Field in Fairfax.
The Challenger league is a division of Fairfax Little League specifically for children with disabilities in Fairfax County. There are six teams and more than 60 players in the league.
In the American Legion post parking lot adjacent to the field, there were 42 cars decorated for Halloween, where players celebrated the spooky holiday between games.
The American Legion Post sponsors one of the teams and hosts events for the league throughout the year.