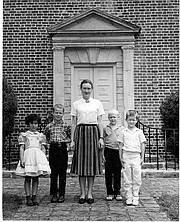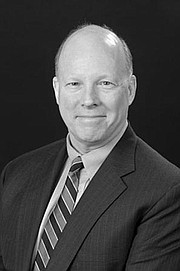 "The Gunston Hall School" foundation that donates money to financially needy students with learning disabilities, has origins going back to 1892 when it was initially founded by two Virginians, Beverely Randolph Mason and Elizabeth Nelson Mason, as the Gunston Hall School in Washington, D.C.
Beverely Mason was the great grandson of George Mason, the author of the Virginia Bill of Rights. Mason named the school after his ancestral home where he was born and spent his childhood; Gunston Hall built in 1756 continues as a historic site in Mason Neck.
The Washington, D.C. Gunston Hall school operated for 50 years as an all girls boarding school until it was forced to suspend operations at the beginning of WW II. Thanks to the daughters of Beverely Mason, the charter was transferred to George Washington's historic Pohick Church where it served students from kindergarten through fifth grade. After ceasing operations there in 1966, its charter was transferred to St. Christopher's Episcopal Church to operate as a private school in Springfield. A loss of lease eventually led to the end of the school there in 1978.
Not willing to abandon the focus and its tradition of assisting needy children, the school was turned into an endowment fund in 1979 by Mr. and Mrs. Hazard, where they continued to operate the fund until 1999. From that date to the present, it has been led by one of their sons, John Hazard, Jr. The students eligible for the Gunston Hall School typically attend private schools that educate children needing special education help to overcome their learning disabilities. One such school, that specializes in helping children who suffer from dyslexia, is the Oakwood School, located in Annandale.
The longtime chairman of Oakwood, Robert McIntyre, said, "The Gunston Hall School financial assistance program has been enormously helpful to our families and students for many years. The late Helen Hazard was the epitome of what the Gunston Hall School Foundation continues to be today; a caring and compassionate program dedicated to helping needy children."
In addition to John Hazard, Jr., the following present and past members of the foundation board have sustained the Gunston Hall School by contributing to the endowment and assisting in the management of the foundation: Robert Hartwell, Freeman Jelks, Charrie Moscardini, Joanne Harman, Linda Bender, Eleanor Hunt, and former board members now deceased: Steve Hartwell, Scott Crampton, and John and Helen Hazard.
Financial Assistance
Gunston Hall School Scholarship
Foundation's record of financial Assistance to students:
2016: $14,900
2015: $18,000
2014: $21,000
2013: $21,000
Total contributions donated to students with financial needs and learning disabilities by the Gunston Hall School Foundation is more than $300,000.
Criteria for Student Selection:
Demonstrated financial need
Student with learning and/or social disabilities
Potential for academic success
Students attending the following schools received financial assistance most recently:
Oakwood School, Annandale Commonwealth Academy: Alexandria, Alexandria Country Day School: Alexandria, St Catherine's School: Richmond, Felician University: Rutherford, N.J.
Foundation's History
A brief history of the Gunston Hall School Foundation as told by John Hazard, Jr., president, Gunston Hall School, Lorton.
"For 50 years Gunston Hall School for girls in Washington, D.C., operated as one of the outstanding private schools in the metropolitan area. I have an original invitation to the 1919 commencement exercises of the school. It shows the location of the school to be initially at: 3017 "O" Street, NW, Washington, D.C., from 1893-1904; and then moved to: 1906 Florida Ave. NW, Washington, D.C. from 1905-1950s.
"With the beginning of World War II, Gunston Hall School of Washington, DC was forced to suspend operations. The four daughters of Mr. and Mrs. Beverely Mason preserved the school's charter and in 1962 presented it to a group of people in the congregation of Pohick Church, Lorton, who were interested in starting a church school. Pohick was chosen because it is the church conceived and built by George Mason and George Washington (its location is about mid-way between Gunston Hall and Mount Vernon).
"My parents were involved in the revived school from the beginning, eventually moving the school's charter from Pohick Church to St. Christopher's Episcopal Church in about 1966 or so (Pohick Church congregation did not take to the school as much as had been hoped). The school remained at St. Christopher's until about 1978 when, due to its loss of lease, it closed and became a scholarship fund. ... Eventually, beginning in 1999, I took over the management of the fund from my parents. I have overseen the scholarship program for the last 17 years. … My motivation in taking over the fund was working to continue the dedicated work of my parents; an honor that continues to occupy my and others'
interest today. My mother, Helen Hazard, in particular spent approximately 30 years working as a teacher, counselor, and benefactor for the school in all its forms. I can think of few things I do outside of my family that are more important than finding time and resources to continue to assist children to succeed in education who have financial and learning-related problems."