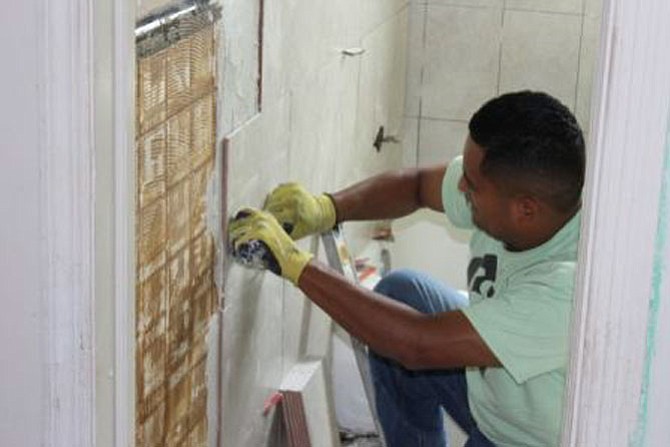 "I'm sorry. We have nothing available right now." I hear this end of a phone conversation from our property manager, Erika Orozco, several times a day. When other staff members answer the phone they often find themselves listening to a caller plead with them to find an apartment. Sometimes the caller is single, and sometimes they are part of a family of six or more. Always, the desperation in their voice is unmistakable.
"I'll put your name on our waiting list," we tell callers, "but it may take months or years before something becomes available." These words are always heartbreaking to say. We don't want to give false hope. By federal law, an affordable housing occupant is not required to move should their income exceed the threshold established each year by the U.S. Department of Housing and Urban Development. Once a family has moved into an affordable housing unit, they may stay for many years.
Alexandria, like many high-income areas of the country, has an affordable housing shortage. According to the City of Alexandria's 2013 Housing Master Plan, the difference between the number of affordable housing units and the number of qualified Alexandrians exceeds 4,000, meaning that over 4,000 Alexandrians whose annual income qualifies them for affordable housing must pay full market rate. And today, three years later, those numbers are still accurate, according to Eric Keeler, the division chief of Program Administration for the City of Alexandria's Office of Housing.
Community Lodgings offers 38 one-, two- and three-bedroom affordable housing units to qualified individuals and families, as well as six transitional housing units. While we can only help just over 1 percent of low-income Alexandrians, we know we are helping those most in need. A family of four in Alexandria must earn no more than $65,160 to be eligible for affordable housing, and most of our residents earn about $25,000 annually.
Once residents move into one of our apartments, it is important that they feel at home with us. Our two maintenance staff are updating six kitchens and 28 bathrooms in our Elbert Avenue complex, and this fall we plan to renovate six apartments on Notabene Drive located above our Fifer Learning Center, in addition to adding a new affordable housing unit.
"Decent housing is important to build strong communities," said Lynn Thomas, executive director of Community Lodgings. "Community Lodgings provides an opportunity for kids to thrive while knowing they have a safe place to call home."
Interested in helping out with the renovations? If you are a skilled and professionally trained plumber, landscaper, or carpenter, Community Lodgings would welcome your volunteer help. Contact Erika Orozco at 703-549-4407.
Jane Collins is the Community Lodgings communications/volunteer manager. Contact her at jcollins@community-lodgings.org or 703-549-4407.