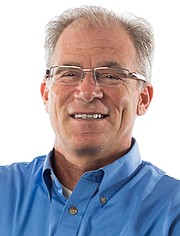 Unfortunately, homeowners and contractors often forget important steps during this project feasibility phase, which sometimes leads to wasted time and money or abandoned projects. To ensure you sidestep those mistakes, start with this checklist to look into to help minimize setbacks while planning and executing your next renovation.
Local Jurisdiction County
First, call your local county government to find out if there are any site restrictions or requirements for your home or property.
Propose your plan to the county before you start and get their feedback on any setbacks before moving forward. Ask them about any potential zoning ordinances as well. Also, check with the county to get building permits and land disturbance applications prepared. Many counties now allow these forms to be submitted electronically.
Department of Environmental Safety
You will also need to contact your local health department or department of environmental safety for water and septic tank restrictions or conflicts. There are many water and sewer construction requirements that have to be adhered to by the contractor and homeowner. Long
delays can arise during your permitting process if this part of the planning phase is neglected.
Homeowner's Association
Call your homeowner's association (HOA), condo association or equivalent, to see if there are any requirements or restrictions. HOAs can stop you from using certain materials or building on certain parts of the home. Additionally, HOAs sometimes require a review of your plans before you start the building process. These restrictions typically come written in covenants and, in most cases, are reviewed with prospective buyers before a purchase. To make sure you have the current information to share with your builder and get your project started on the right foot, it's always best to engage your association early in the process.
Check with Local Historic Boards
Do you know if your property is in or near a historic area? If there is any question, call your local historic review board or registries to double-check. Some requirements from historic boards are extremely specific and involve special attention and advance planning. For example, we have seen instances where a board has only allowed the use of one specific brick on a home addition. Make sure you know what your requirements are, so you can plan in advance and avoid a battle and costly changes later.
With so many requirements for designing, building, budgeting and engineering it can be easy to overlook certain steps. Always make sure you hire an advocate that knows how to manage the many aspects of your renovation from start to finish, so that your project runs as smoothly as possible.
Josh Baker of Great Falls is the founder and co-chairman of BOWA, an award-winning design and construction company. BOWA has more than 28 years of experience and has earned nearly 200 awards, including being named National Remodeler of the Year by Professional Remodeler magazine. Visit www.bowa.com or call 703-734-9050.