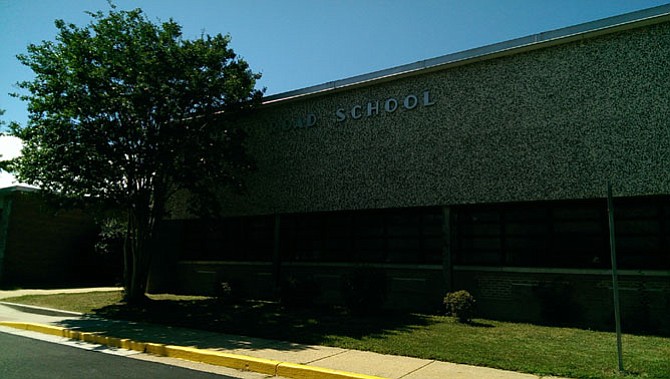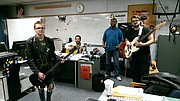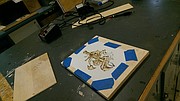 Within the first week of the 2016-2017 school year, teachers at the Quander Road School in Mount Vernon had already finished their jobs for five students. For that select group, they were ready to return to their base high school and transition back to a less restrictive educational experience.
More so than Bryant and Mountain View alternative high schools, Quander is one of two public high schools schools offering the most restrictive learning environment in Fairfax County, to better accommodate students with emotional, behavioral or social challenges.
With approximately 100 students in the school at a time, teachers are able to work with classes sizes of 10 to 12 and be much more flexible in the way a student's day at school is managed. If large crowds give them anxiety, they're able to spend all day including lunch in a single classroom.
Quander serves 14 school pyramids in the eastern part of the county, while the Cedar Lane Center school in Vienna offers a similar program for western schools.
Many of the students have been clinically diagnosed with either autism, schizophrenia or other mental health conditions. They may also come from tumultuous and unstable home lives that have made keeping up in their base school difficult if not impossible.
"It's a true underdog population we serve here," said Quander Principal Joe Thompson, "We meet them on their own terms, without judgments, and stack success on success until the student is in a great place."
Admission to the school is on a rolling basis. The doors are always open for them to leave and return to their base schools as needed, not necessarily staying a full four years.
At Quander, teachers get them up to speed academically while also helping develop social skills and coping methods.
"We're teaching them to be self-advocates and communicate with adults," said Thompson, "soft skills our community needs more of."
Mount Vernon District representative to the Fairfax County School Board Karen Corbett Sanders said Quander provides a unique and necessary pathway to graduation for the students who attend there.
"As a school system, our educators' ideals are to meet every child by name and need," she said. "Quander does — because of the size and the culture of the school, the commitment of the teachers, it really allows us to realize that objective."
Each student in the school has an Independent Education Plan, which is developed with the parents, teachers and psychologists and social workers based in the school full time. Quander has two each of psychologists and social workers.
While the base schools like Mount Vernon and West Potomac have special education and inclusion programs for students with this profile, they still may not be able to handle the full load of the traditional school life. Elective classes and special academy courses offered at base schools allow Quander students the ability to transition back at various speeds.
There are also special work-study opportunities open to Quander students to develop job skills, such as a program with Inova Mount Vernon Hospital.
Former Quander math teacher John Michals said he sometimes had difficulty managing the spectrum of ability levels in his classes, from pre-calculus to AP and IB programs. But having a much smaller class allowed him to really get to know the students.
"It's not 30 in, 30 out," he said. "I can ask, 'Is something going wrong?' and get to the bottom of why they're being stubborn, re-teach social skills. If they need an extra year, they have it. The flexibility is really cool."
George Deneault has taught at Quander for 22 years. He said the satisfaction of seeing the changes in his students "is unbelievable."
Though he said he tends not to read a student's psychological makeup immediately, he has no issues calling up their clinician and asking "Is this an off-day?"
"The power of Quander Road School is non-isolation," Deneault said. "It's a community process, we can be intimate with the families, mitigate those negative events. Nobody's alone, it's so tight."
Thompson said he believes a stigma has been attributed unfairly to students who come to Quander because of their attendance and behavioral problems in their base schools. "The trauma in their lives at different times has lead them to not trust. We're willing to build relationships with students not used to building relationships."
"Once they believe you trust them," Deneault added, "the students feel welcomed and safe."
Quander Road School is located at 6400 Quander Road in Alexandria. For more information, visit www.fcps.edu/QuanderRoadSchool.