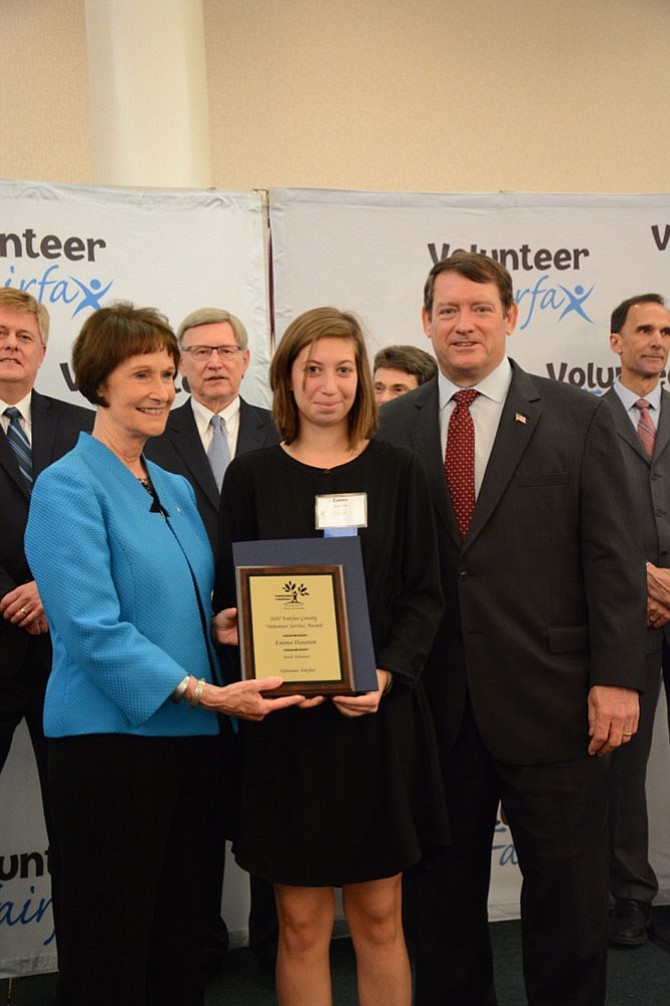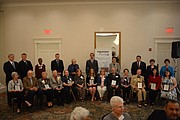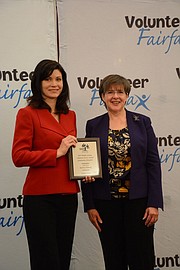 Volunteer Fairfax marked an historic 25th annual Service Awards ceremony April 21 with 193 individual and group nominations. Nominees and award-winners were recognized at a morning event held at the Waterford at Springfield for their hundreds of hours volunteering.
Board of Supervisors Chairman Sharon Bulova said the trick of putting people who want to help into action is harnessing them in a given direction. "That is the work of Volunteer Fairfax," Bulova said.
Bulova read a proclamation from the supervisors declaring April 21, 2017 an official day to recognize all volunteers around Fairfax County.
"Each one of our 2017 nominees has strengthened the community with their selfless service and we honor them today," Volunteer Fairfax CEO Elise Neil Bengtson said in a statement. "May their service inspire others to join the network of strong community roots."
Senior, family youth and group volunteers were recognized, as well as Community Champions selected by each magisterial district supervisor.
Volunteers from the Friends Groups of Huntley — Friends of Huntley Meadows Park and the Friends of Historic Huntley — won a handful of awards at the event.
Supervisor Jeff McKay (D-Lee) called the park "the crown jewel in the county," and that the care and vitality of the park couldn't happen without the volunteers.
"It's great to see them recognized and awarded," McKay said. "The natural environment is great for people — it's serene, peaceful."
Springfield resident Marie Monsen won the Volunteer Fairfax Lifetime Achievement award.
Monsen co-founded the Interfaith Communities for Dialogue after September 11, 2001 and for years has volunteered with the Annandale Christian Community for Action. Along with Rebuilding Together, they help low-income homeowners in the Annandale, Lincolnia, Bailey's Crossroads and Culmore areas of Fairfax County.
Monsen said giving back was just something she learned from the good values of her Scandinavian immigrant parents, being a child of the 1960s, as well as her faith.
She said she was attracted to the diversity in Fairfax County, and appreciates its tradition of government agencies working together with people.
"We have an opportunity to model," Monsen said.
Monsen added it was exhilarating to "see so many people doing so many things."
For more information, visit www.volunteerfairfax.org.