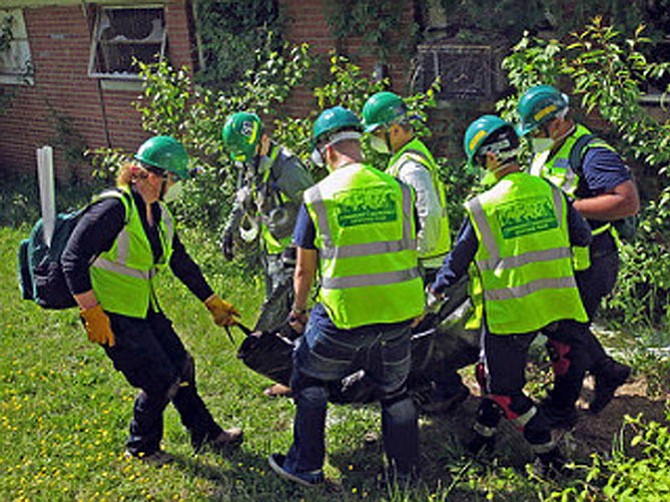 Community Emergency Response Team (CERT) is a training program administered through the county fire and rescue department. The training prepares residents to help themselves, their families and neighbors in the event of a disaster in their community. Through CERT, residents can learn about disaster preparedness and receive training in basic disaster response skills such as fire safety, light search and rescue, and disaster medical operations.
At this time, the next available CERT Class is scheduled to begin on Wednesday, Aug. 30 at the Fairfax County Fire and Rescue Academy. There are two sessions each week on Mondays and Wednesdays that run until Sept. 27. The class is 28 hours in length, plus the final practical exercise.
CERT training is free of charge and basic gear is provided. The minimum requirements to participate in CERT training at any level is that residents be 16 years of age or older, and either be a Fairfax County resident, or work in the county.
To learn more about CERT, visit http://www.fairfaxcounty.gov/fr/cert/cert.htm
To sign up, go to https://volunteer.fairfaxcounty.gov/recruiter/index.php?recruiterID=1380&class=OppDetails&oppGuid={08B9A8A1-1824-46FA-888B-D9DCE9408E84}&t=CERT-130-at-the-Fire-and-Rescue-Academy