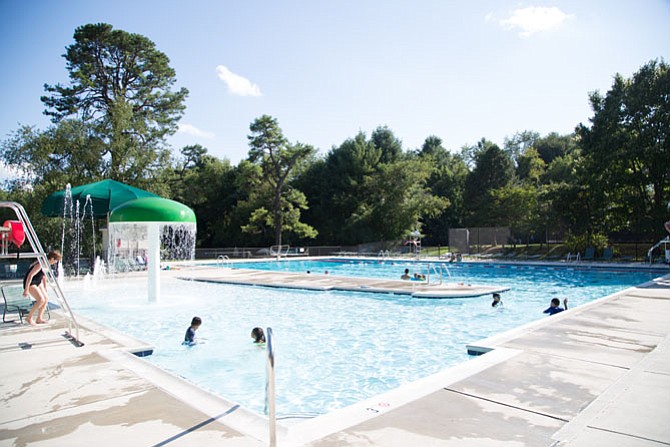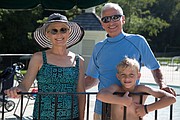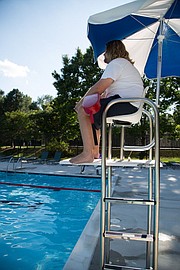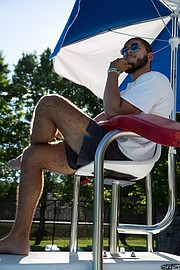 The Burke Centre Ponds Pool in Burke is one-of-a-kind. For local community members, it offers a zero-foot entrance, which makes it perfect for babies to have their first swim. It also has a giant mushroom that rains down water and a series of fountains by the entrances for adults and children to run through.
The Burke Centre Ponds Pool is one of a series of five pools in the network owned under the Burke Centre Conservancy, an award winning home owners association.
The pool is surrounded by tennis courts, walking paths, and a pond.
Fairfax station residents Gary and Martha Miller were at the pool Tuesday, Aug. 8, enjoying the sunshine with their grandson Finnian. "It's well maintained and we love the setting," said Martha Miller.
"It's like a resort. I love to use the tennis courts too which are top notch. But there is limited parking for residents," said Gary Miller.
A summer pass to this pool costs upwards of $399 for a family and comes with guest passes.
Katie Gugino, 17, assistant manager and lifeguard at The Burke Centre Ponds Pool loves working here and has been since she was 15. "This is the pool that gets all the infants and toddlers because of the zero-foot entrance and the baby pool too," she said.
"It's not too big, and not too small, it looks good and doesn't get too busy usually. Plus it's close to my house," said lifeguard Luke Holbein, 21, a student and Burke resident.