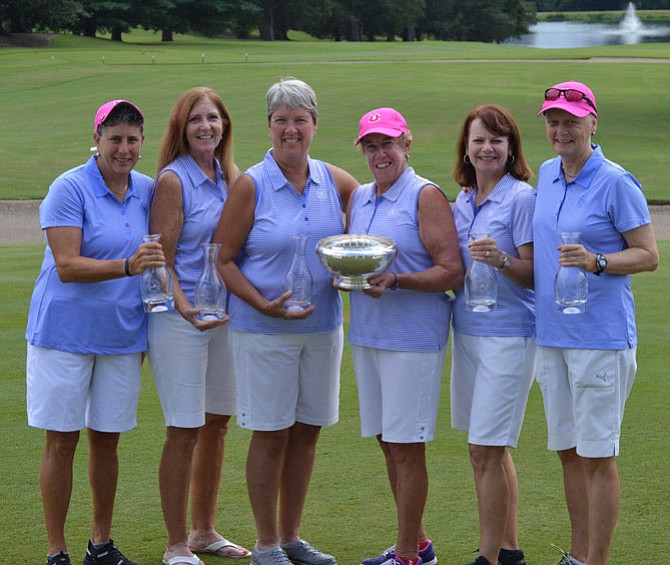 Women golfers at Mount Vernon Country Club claimed their 13th state team championship on Aug. 24 at the Country Club of Virginia's Tuckahoe Creek course. They entered match play as the #2 seed in the championship flight, just behind host CCV's team. But Mount Vernon reversed those numbers in the final match, beating CCV 27½-26½.
This is Mount Vernon's 13th team title, which equals CCV's overall title total. Also, this was the fourth straight year the two clubs have met in the finals of the Virginia State Golf Association's tournament.
Each entrant in the tournament fielded three, two-player teams in one of the five flights. The first day of stroke play established the top four teams for the semifinals in each flight, followed by the finals on the third day.
"I'm still shocked and speechless," Mount Vernon's captain Linda DiVall told VSGA writer Arthur Utley. "I mean to win by just one against CCV on their course. It could have gone either way." DiVall went on to say that one of the team's members, Shawn McCullough, inspired the group. "She's overcoming cancer, and she made an effort to be here, and I think we were all inspired by the grittiness of her performance."
Beyond DiVall and McCullough, the team included Debbie Simpson, Joan Gardner, Katie Cox and Susan Podolsky. All are veteran players, who, over recent years, have helped contribute hardware for Mount Vernon's trophy cases.