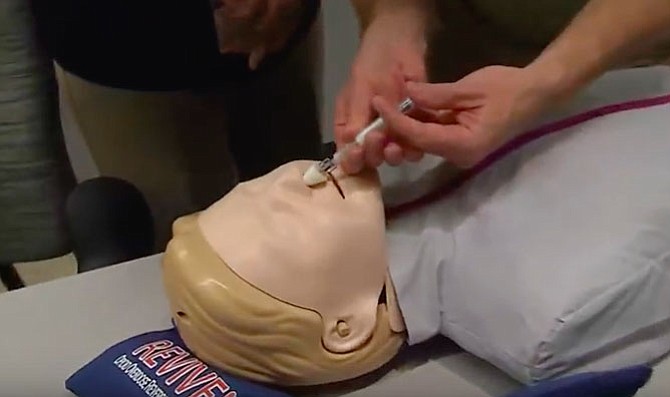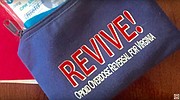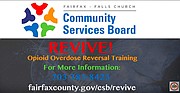 Police believe six overdose deaths last week, five from opioids in Alexandria, Fairfax Station, McLean, Clifton, and Fairfax, were caused by a deadly strain of heroin.
"In my 20 years in Narcotics, I have never seen anything like this," according to Second Lt. James Cox of the Organized Crime and Narcotics Division.
According to the Fairfax County Police Department, "Our detectives believe there are batches of heroin currently on our streets which could be laced with fentanyl and carfentanil, synthetic opioids which can be lethal even in the smallest doses."
Police won't know conclusively until lab results are conducted and concluded.
"The opioid crisis is an epidemic affecting localities everywhere," according to Lee District Supervisor Jeff McKay.
"We need to work together to end this tragic addiction by helping those using and their families," he said.
Since the start of 2017, there have been 102 fatal overdoses in Fairfax County; 70 percent have already been confirmed to be opioid related, according to police.
Symptoms of opioid overdose include: loss of consciousness, nausea or vomiting, pinpoint pupils, snore-like gurgling sounds, low, shallow or erratic breathing, bluish, purple or ashen skin color, and fingernails turning blue or close to black.
"We don't want to see anyone else die. Please have a plan in place. You may remain anonymous," said Cox.
Police urge people to call 911 if someone has overdosed. Fairfax County Fire and Rescue personnel carry Narcan, a medicine that can reverse an overdose when used quickly and correctly.
Narcan is available without a prescription at local pharmacy stores in Virginia.
Free training on how to use Narcan is available through the Fairfax-Falls Church Community Services Board.
"If you or someone you know needs help to overcome drug dependence, please call the Community Services Board at Merrifield Center at 703-573-5679 to help find appropriate treatment and recovery services," according to police. "Walk-ins are also welcome Monday through Friday from 9 a.m. to 5 p.m."
See www.fairfaxcounty.gov/csb/revive/.