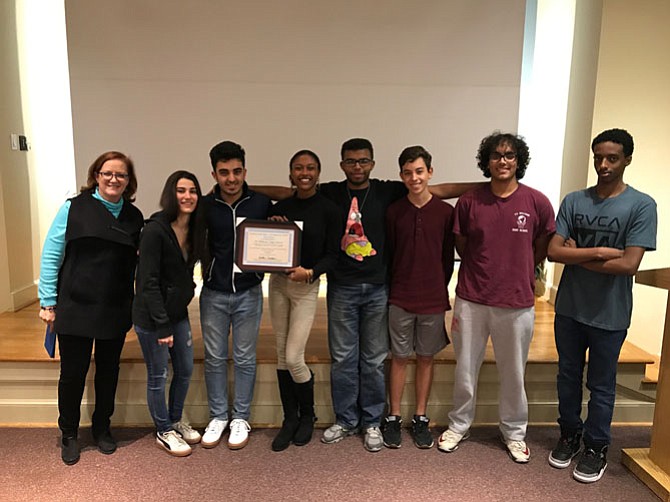 T.C. Williams and Arlington Career Center students received awards in the Friends of Carlyle House's First Annual Film Contest in November.
The film contest was devised by the Friends Board as a way to reach out to a younger audience. Since the contest kicked off before Halloween, this year's theme was to make a scary film. The films also had to feature the Carlyle House and mention John Carlyle in the film. There were two entries, "Carlyle" by the T.C. Williams TV Production and Photography Club, and "The Ghost in the Ring" by students of the Arlington Career Center. Both films were screened for the friends and families in attendance and first place was awarded to T.C. Williams, with second place going to Arlington Career Center. Cash prizes were awarded to all entrants.
The films can be viewed on YouTube. "Carlyle" is at https://youtu.be/GJ1VmTsjSuM.
"The Ghost in the Ring" is at https://youtu.be/iO8Xe5Qz43Q.