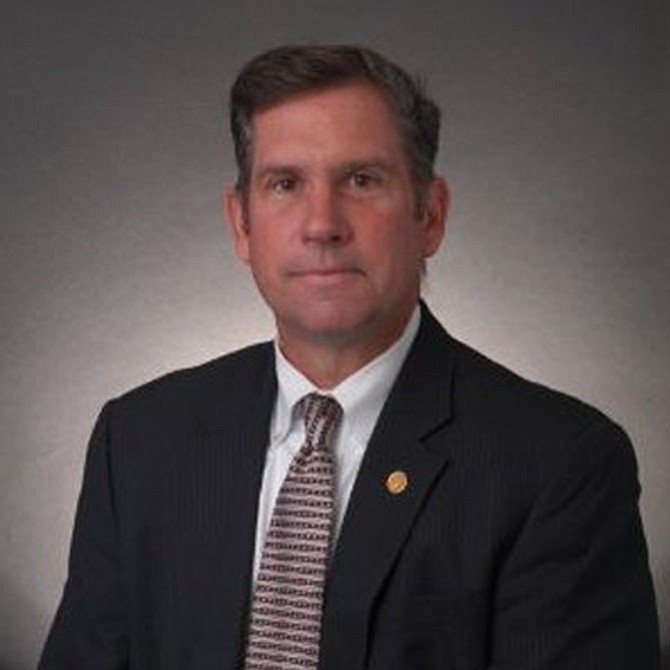 Richard G. Schott, a 27-year veteran of the FBI, was appointed by the Board of Supervisors to be Fairfax County's first-ever independent police auditor.
The announcement of Schott's hiring came at the board's Feb. 14 meeting. As auditor, Schott will report directly to the board and have numerous oversight responsibilities. Among them, Fairfax County said:
Monitoring and reviewing internal investigations of Police Department officer-involved shootings, in-custody deaths and use-of-force cases in which an individual is killed or seriously injured.

Requesting further investigations if he determines that an internal investigation was deficient or conclusions were not supported by the evidence.

Issuing public reports for each reviewed internal investigation.

Reviewing all resident complaint investigations of alleged excessive or unnecessary force by officers.

Producing annual reports that analyze trends and recommend improvements.
Schott will start full-time, paid work April 17 this year — salary is set at $143,000 — joined by two assistants.
Creation of an independent auditor was a recommendation by the Ad Hoc Police Practices Review Commission for increased oversight of Fairfax County Police.
Another was creation of a civilian review panel. The supervisors approved that body as well, set to be a nine-member group of volunteers who will review complaints of police misconduct or abuse of power.
During closed session Feb. 14, the board was scheduled to review applications and nominees for those positions. However no announcement was made following the closed-door meeting.
Board of Supervisors chairman Sharon Bulova said she was pleased to welcome Schott as the first auditor.
"In this newly established position, Mr. Schott will provide increased accountability and transparency to the Fairfax County Police Department," Bulova said in a statement.
According to Fairfax County, Schott's FBI career includes working as a special agent with local law enforcement and training state and local officers, "including legal issues associated with police officers' use of force and deadly force."
He also serves as an FBI Academy instructor at Quantico, the county said, teaching new agents about basic constitutional criminal procedure and legal consequences when they employ force.