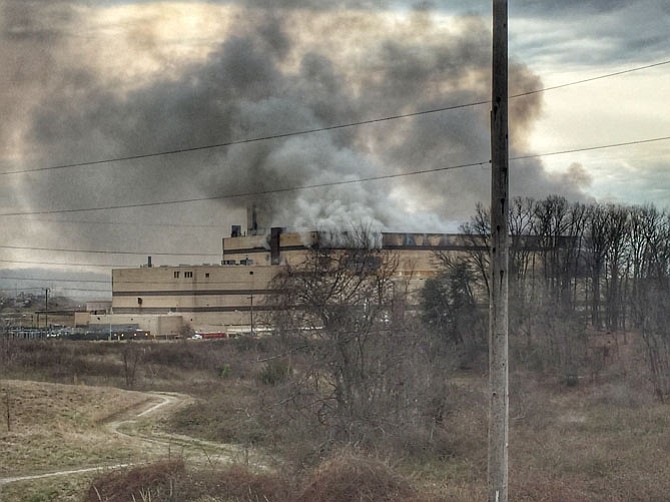 Covanta spokesperson James Regan said one Fairfax County Fire engine remained at the Covanta Fairfax Waste to Energy Facility on Furnace Road in Lorton to assist with the process of removing waste from the refuse pit and tipping floor, to ensure all the hot spots are doused. A two-alarm blaze began there Thursday evening, Feb. 2.
"We are extremely grateful to Fairfax County and the Fire and Rescue Department for their tireless efforts and cooperation during this emergency," said Joey Neuhoff, Covanta vice president and general manager of the Mid-Atlantic Region.
Regan said early damage assessments show the primary plant systems are intact, with damage contained to the cranes in the waste storage pit and roof.
Inspections are being completed, he said, and repair work has already begun. The site will reopen as soon as it's safe to do so, though Regan did not give an estimate.
The origin of the fire is still unknown, but the Fire Marshall will conduct an investigation. There have been several fires at the facility — four that Fairfax Fire and Rescue has responded to since January 2016 — but "they are almost always localized and extinguished quickly," according to Fairfax County.
As for improving the facility to prevent future fires, the facility operator Covanta is scheduled to with county staff in the coming weeks to discuss a recovery plan, a Frequently Asked Questions statement from Fairfax County says: "to include repairing and enhancing existing equipment to better protect the plant and the community. Covanta is evaluating innovative technology for fire detection/fire suppression systems such as infra-red (IR) detection that works in concert with foam suppression."
Click here for more information about the Covanta facility in Lorton.