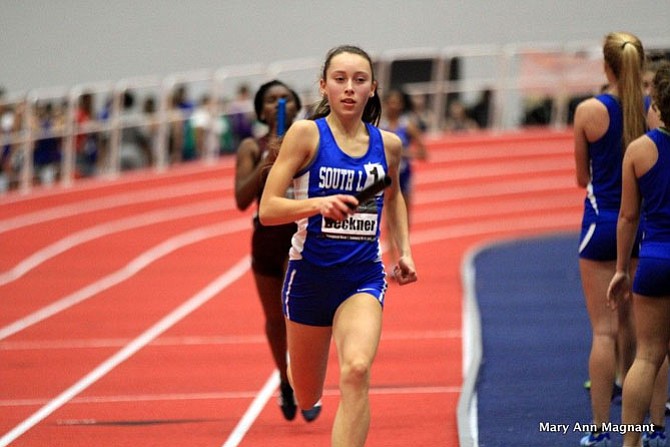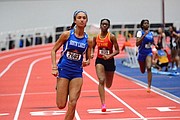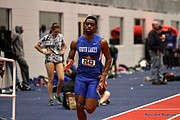 South Lakes High School's Olivia Beckner capped off the regular season with a personal best and school record in the mile at the Virginia Showcase Invitational indoor track and field meet Jan. 13-14 at Liberty University in Lynchburg, Va.
Beckner ran a 4:57.30 for second right behind winner Heather Holt of Marshall High school, who finished in 4:57.26. Her mile time converts to 4:55.58 for the 1,600, which eclipses the SLHS record of 4:59.44 set by Anne Evans during the 1987-1988 season.
Beckner also teamed with sophomores Sophie Halkett, Cara Hutson and senior Devyn Jones for a 6A State Championship Meet qualifying time of 4:05.26 in the 4x400 meter relay at the meet which featured some of the top high school teams on the east coast and Jamaica.
Jones, who will continue her track career at the Air Force Academy, had Northern Region Championship meet qualifying times in the 55 meter hurdles (8.83) and the 300 meter dash (41.82). Halkett was second in the 1600 meter run in a Liberty Conference championship meet qualifying run a 5:20.83.
Junior Ronak Cuthill won the shot put competition with a throw of 47-01.00, which also qualified him for the region meet. Seniors Timiebi Ogobri and Don'ta Whitley ran region qualifiers in individual events and together as members of the 4x400 meter relay team. Ogobri ran a 6.62 in the 55 meters while Whitley finished the 300 meters in 36.65. They joined junior John Eggeman and sophomore Stevie Jones for a 3:32.76 in the relay.
Several members of the SLHS indoor track team also competed in a conference meet Saturday, Jan. 14 at the Thomas Jefferson Community Center in Arlington. Senior Jessica Rice won the shot put competition with a conference qualifying throw of 30-03.50.
South Lakes will compete in the Liberty Conference Championship Thursday, Jan. 19 at the Prince George's Sports and Learning Complex in Landover, Md. The two-day event will conclude Saturday, Jan. 28. SLHS is the five-time defending girls champion and has won the boys title eight consecutive years.