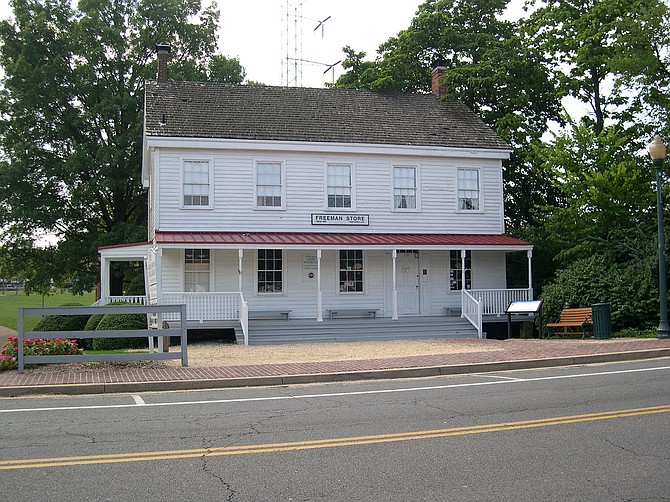 Vienna — Detectives Investigating Fatal Crash in Vienna
Officers were called to the scene of a crash in the 1500 block of Trap Road Jan. 10, just after 3 p.m. Once in the area, they found a 2007 Toyota Camry, with one occupant, 61-year-old Arsalos Cekci of Vienna, who was not breathing. Rescue personnel from the Fairfax County Fire Department arrived and initiated CPR. Cekci was taken to Inova Fairfax Hospital and was pronounced dead a short time later.
Detectives from the Crash Reconstruction Unit (CRU) are conducting the investigation.
It appears that Cekci was driving the Camry north on Trap Road, just south of the Dulles Toll Road when she drifted off the road, through a grassy median and struck a tree. The Camry continued over the southbound lanes of Trap Road, through a parking lot and into a wooded area where it struck a second tree and came to rest.
Anyone who might have witnessed this crash is asked to call the CRU witness line at 703-280-0543, or contact Crime Solvers electronically by visiting www.fairfaxcrimesolvers.org or text-a-tip by texting "TIP187" plus your message to CRIMES(274637) or by calling 1-866-411-TIPS(8477), or call Fairfax County Police at 703-691-2131.
Speed and alcohol are not believed to factors in this crash.
Detectives are working with hospital personnel to determine if a medical emergency might have led to this crash.
Residential Burglary Suspect Arrested
On Jan. 11, Vienna Police and Fairfax County Police detectives arrested a Vienna man at his home on Freda Drive in Vienna and charged him with several felony and misdemeanor crimes including Burglary, Attempted Burglary, Destruction of Property, Petit Larceny and Possession of Burglarious Tools. He is being held at the Fairfax County Adult Detention Center without bond. The arrest comes as the result of a cooperative investigation conducted by detectives of the Vienna Police Department and detectives from the Mclean and Reston District Stations of the Fairfax County Police Department. Vienna Police detectives are confident that they have identified and arrested the individual responsible for a residential burglary that occurred on Moorefield Creek Road SW in August of 2016 and an attempted burglary that occurred on Upham Place NW in December of 2016. Detectives noted that an attempted burglary that occurred on Jan. 9, 2017 on Moorefield Hill Place SW has not been closed as a result of this arrest. That case remains under investigation. The Police Department would like to acknowledge the help of citizens who came forward to provide information concerning these cases and to thank the residents for their patience during this lengthy investigation. Anyone who has information to provide concerning these cases is asked to contact MPO Juan Vazquez.