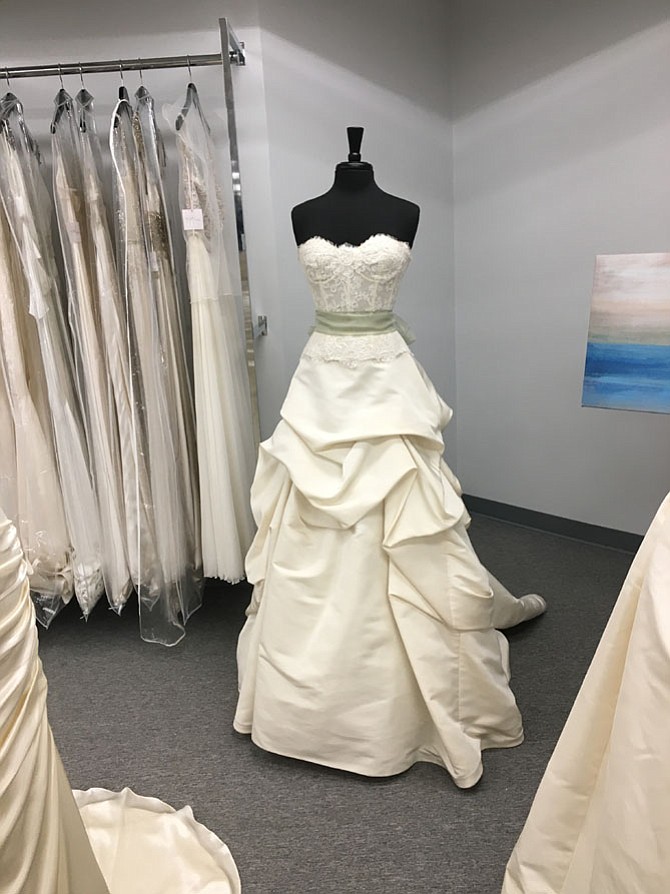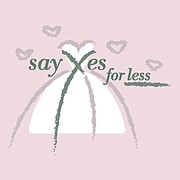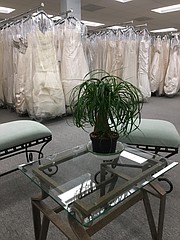 Pamela Vito says she sells wedding gowns but what she really gives her clients is a wedding experience.
She is there for "her" brides, helping them select the right dress for their special day at a special price.
Vito is the owner-manager of Say Yes for Less in the Cabin John Shopping Mall at Tuckerman Lane and Seven Locks Road. She sells designer wedding gown samples at 30-75 percent off retail. She also has veils and accessories to go with her gowns.
With that amount of stock available, Vito is able to sell off the rack and, sometimes, help a bride with a wedding gown crisis.
Like Cassidy Busch of Alexandria.
"I had a dress and I've been afraid to try it on because I gained weight," she said.
When she tried it on, just weeks before the wedding, just as she feared, it was too small.
"It was a bit of a wedding dress crisis," her friend Anna Davis of Arlington said. "So me and her fiancée went into crisis mode and started looking for off the rack dress."
After many phone calls, Say Yes for Less was the first store they visited.
"[Vito] has a great selection of dresses in all sizes," Davis said. "Pamela was great at putting Cassidy at ease."
And they found a dress that made everyone happy.
"It was very serendipitous," Busch said.
Vito stocks over 350 dresses in sizes 2-20, so she was confident about helping Busch, even with her tight schedule.
Here is a time line describing that tight schedule: Busch met with Vito on Thursday, July 6, hoping to find a dress, she did and got measured for a few alterations. She picked up the ready to wear dress on Monday, July 10 and left for her Colorado wedding on Wednesday, July 12. In less than a week she went from selection to a perfect fit of a perfect wedding dress.
"That's what we do," Vito said. "I found she needed it in a week and I said that's what we do."
Vito has been working with brides for 35 years, she said. She and her mother, Hannelore – "it's like Cher, only one name," Vito said, had a bridal salon in Alexandria, Hannelore's Bridal Boutique.
"We started small," she said. "At first we made the dresses. It just grew and grew."
But they closed the shop, planning to retire, but after about six weeks, Vito said, she couldn't stand it. So she took an idea that seemed like a good business direction when she was working, to sell designer samples at reduced cost. Her years in the business helped as, she said, she knew many shop owners who were willing to send her their samples.
She brought this new idea into reality in May when she opened Say Yes for Less.
Busch considers herself lucky to have met Vito.
"Pam's been great and her mother is amazing," Busch said.