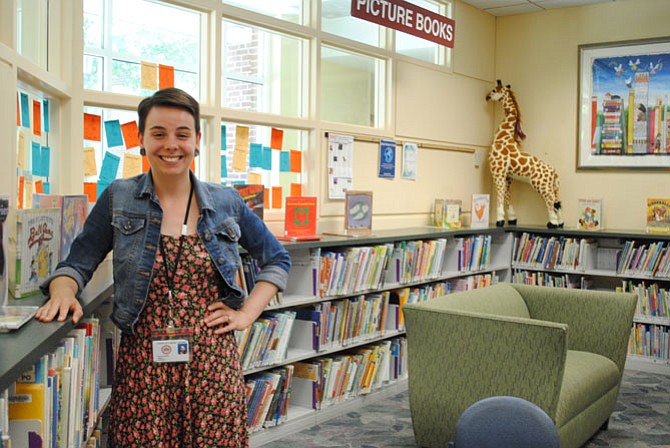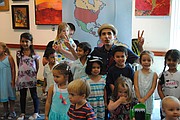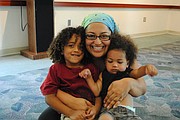 Every summer, many students have a 12-week break from school and the work that goes along with it. During this time it is possible for children to choose playing over reading a book; therefore, the Great Falls library takes it upon themselves to encourage summer reading.
One of the things Fairfax County public libraries offer is a summer reading challenge. Every year they offer different challenge themes. This year's challenge theme is "Reading by Design." The theme is meant to inspire readers to explore their own creativity.
Children can sign up either online or visit the Great Falls library to participate. After signing up, they are given a reading log in which they can either track online or use a hard copy given to them at the library. After they finish the log by Sept. 2, they will receive a coupon book as a prize. The book contains more than 30 coupons for free and discounted things such as ice cream, mini golf, and more.
EACH AGE GROUP is required to read a certain number of books to receive the prize. Babies through third grade are required to read 15 books, fourth through sixth grade children are required to read 10 books, and seventh through 12th graders are required to read five books.
The library also offers events to create and encourage life long learners. The summer programs have been running since June 23 and will continue until Sept. 2. They offer free activities for children of different age groups from birth to 18 years of age. They often fill up fast; therefore, registration is required.
"We do programs every week this summer. Most of the programs in house are run by the librarian in which they do things like crafts, combining technology and books for educational purposes, music programs and Magic shows," the library Youth Services Manager, Hallie Jackson said.
For younger children they offer activities such as "Baby Lapsit" and "Toddler Time" in which they engage in stories, songs, rhymes and more. For elementary through high school, they offer time for "Pokémon League," "Playdate Café," "Crafty Doctors" and more. There are also teen exclusive programs in which they enjoy learning and engaging about foot painting and henna tattooing.
"The programs are important in terms of getting kids into the library. It is important for kids to be reading over the summer so that they don't have that summer slump where there's a big gap in their comprehension skills," Jackson said.
Latin Grammy winning children's musician, 123 Andrés, played for children on the afternoon of Tuesday, July 18. André Salguero is currently on his musical tour, Around the Americas with Andres, in which he took children on a musical tour around the world.
"We want to see these kids embrace other cultures and grow because Fairfax County is a very great and diverse area. I sing about being together in this country and understanding others. The program is centered around geography and traveling through music and dance," Salguero said.
The bilingual singer has been in the country for 16 years and in the area for about six years and plays shows throughout the county and the Northern Virginia, Maryland, and Washington D.C. area. His newest bilingual album, "Arriba Abajo" gave children the chance to interact with others while exploring the sounds of the world.
FOR A COMPLETE SCHEDULE of programs and more on the summer reading challenge, visit fairfaxcounty.gov/library.