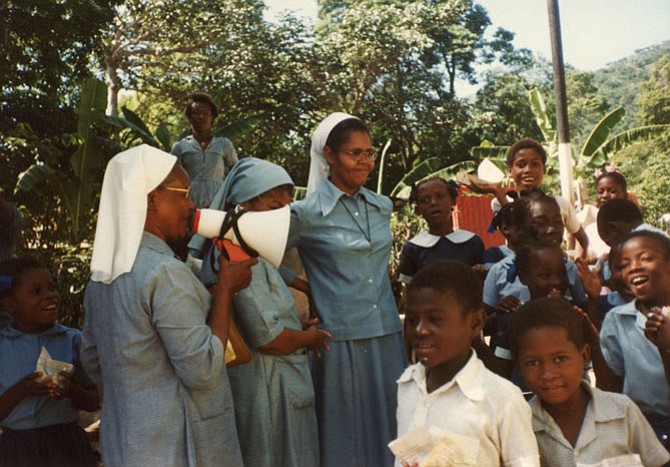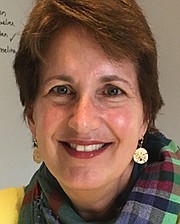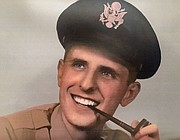 My dad had his first heart bypass surgery in 1979, when he was 50 years old. A devout Catholic, Dad believed that God had given him a second chance. He decided to "pay it forward," long before that term was coined, by sending one percent of the profits from his business, the Hess Lumber Company in Bellefontaine, Ohio, to the poorest village in the western hemisphere.
Without help from Google or email, dad called and wrote letters to the archbishop of the Diocese of Cincinnati, asking them to identify their poorest community. The diocese recommended that he contact Sister Alodie, a French nun who worked in the Haitian village of Calvaire, on the northwest coast of Haiti.
With mom translating, Dad wrote Sister Alodie a letter, asking how he could help her.
"Feed the starving children," Sister Alodie pleaded in her response.
So began the relationship. Dad sent money and Sister Alodie used his checks to feed the villagers, and dig a well to provide running water, latrines and electricity. Her favorite purchase was a megaphone that she used to keep the children in line. Calvaire's population doubled once word spread about Dad's generosity.
Dad enjoyed being a philanthropist, and told a news outlet once that his monthly check to Sister Alodie was the only bill he didn't mind paying.
The impact of Dad's generosity was huge on the Haitian villagers, and on Dad. He told me once that the secret to a happy life was to help others in need, and that his donations (he also gave quietly to many people in need, mostly in our hometown) were one of his proudest accomplishments.
Dad's generosity had a huge impact on me as well. I was about his age when my husband Mike and I decided that we wanted to be philanthropists too. Like Dad, we wanted to help those who needed help and to leave a positive impact as part of our legacy.
ACT for Alexandria's donor-advised fund (DAF) program was our perfect solution. Our account lets us donate when we want and where we want, without pressure. A short meeting with ACT's President and CEO, John Porter, and an initial donation was all we needed to get started.
Our DAF and our donations are not huge. Still, our donations make a difference to the nonprofits we support. They tell us who we have helped, and it makes us proud to be part of the solution.
I hope my Dad is proud too.
Jane Hess Collins is a public relations and communications consultant, and founder of Heard, a nonprofit arts program serving underserved populations.