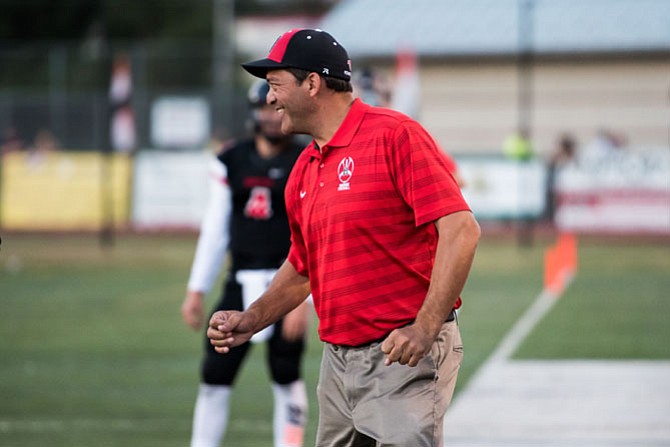 The James Madison High School community mourns the death of head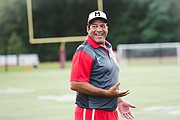 football coach Lenny Schultz, who was killed in a traffic accident Saturday afternoon on the inner loop of the Capital Beltway near Springfield.
Schultz and his nephew, Albert Schultz IV, were driving a pickup truck with a boat in tow. The two had pulled over to a median area in order to re-secure the boat when a box truck veered too closely into the median and struck the boat and both men.
Albert Schultz IV was left critically injured and his father Edward Schultz, who was on the other side of the truck, sustained minor injuries.
Principal of James Madison High School, Gregory S. Hood, wrote in a letter to the Madison community that Schultz was known to be a kind, compassionate, and thoughtful person. Hood expressed how anyone that knew Schultz knew that he was a man of integrity whose devotion to his students and the community served as an inspiration.
"His friendship, guidance, and leadership will be greatly missed," Hood said in his letter. "I know I speak for our faculty and students, as well as myself, when I tell you that Mr. Schultz's death has left a void that can never be entirely filled. We were privileged to know and work with him."
Schultz graduated from Madison High School himself in 1983, and went on to become a special education teacher at the school. He was also inducted into the hall of fame as a football player and wrestler.
He became head coach of the Madison Warhawks in 2011 when they had just come off of a 1-9 season. Schultz quickly built up the football program, however, and turned it around so that by 2016 the Warhawks had gone 11-2
Thomas Ale, a member of Madison's Class of 2014, was coached by Schultz in 2012 and 2013. Ale describes Schultz as both a mentor and a coach, offering advice for things both on and off the field. He took pride in making sure his players achieved their goals and aspirations, even after graduation.
"Probably the biggest thing about Coach was how he never took credit for accomplishments, but always took the blame for failures," said Ale. "He believed in accountability and putting the successes of others over his own, he truly was selfless and brought love and passion into everything he did."