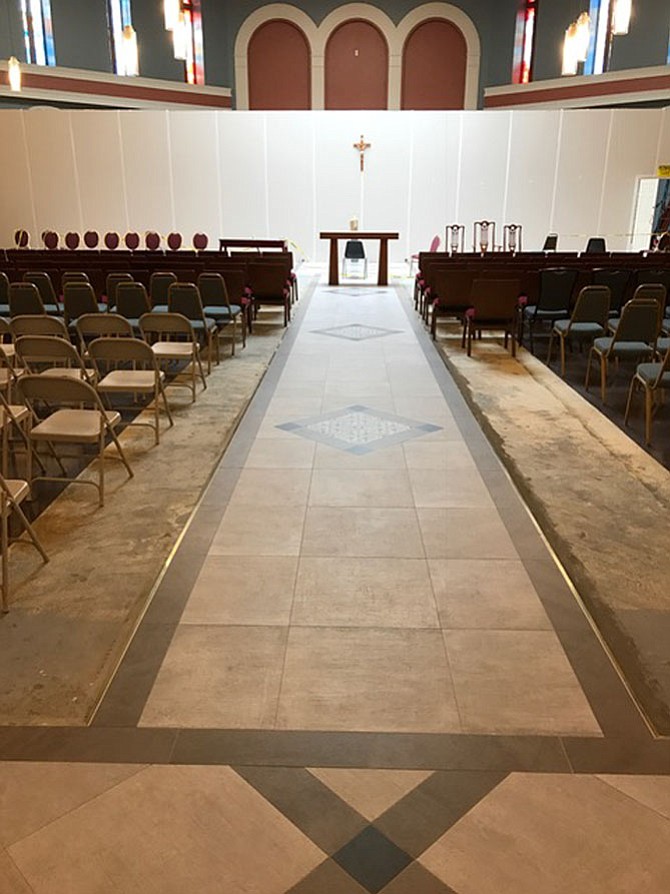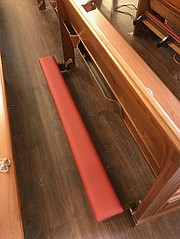 Parishioners at Saint Veronica's Catholic Church in Chantilly were recently welcomed with new and refurbished pews, new flooring— including tile in the center aisle and in the sanctuary — and a repainted church in the traditional liturgical colors of blue and terracotta.
And there's more to come, including a new altar, a baptismal font, and other furnishings inside the church. All renovations should be completed by 2018.
The Rev. Dennis Kleinmann, pastor of Saint Veronica Catholic Church, says he is thrilled. "Although we had a suitable church before this, I think the enhancements we've made does more to one's mind, heart and soul to the glory of God which is what Mass is all about," he said.
St. Veronica was established in June 1999 and celebrated its first Mass in August of that year at Community of Faith United Methodist Church in Herndon. In 2004, the church was built.