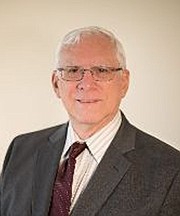 Charles Stone has been named director of transportation for Alexandria City Public Schools. He brings more than 25 years of experience in school transportation management and 20 years of experience in providing logistical support for U.S. Army activities worldwide.
Stone comes to ACPS from Denver Public Schools in Colorado following an assignment in Weatherford, Texas. Before that, he served for 14 years as the director of transportation in Mansfield, Texas where he led transportation and related alternative fueling initiatives for one of the fastest-growing school districts in Texas.
Stone holds a master's in business administration from LeTourneau University in Longview, Texas and is a Certified Texas Pupil Transportation Official. He is also a decorated Army veteran and past president of the Texas Association for Pupil Transportation.
Stone will start in his new role on January 2, 2018.